Roll over image to zoom in
---
---
Our world-class Customer Experience team is here to answer all of your questions and make your buying experience rad.
Help Centre
Expanded Shipping Window
You may have noticed that the shipping date for some models is currently listed as several months away.
While we understand that this is a long time to wait, we wanted to make sure that these bikes were available to purchase for any rider who had their heart set on a preferred model and wanted to secure theirs well in advance.
The dates listed are as accurate as possible, but please note that the entire manufacturing world is in the middle of a global supply chain challenge. As a result, there are some variables that are out of our control (like container shortages, port delays, and the Suez Canal incident).
We know how excited you are to get your new ebike and we are continually scaling up our operations to get it to you as soon as possible.
Assembly Difficulty
Anyone Can Do It
Leave It To The Pros
Our riders say that this model is easy to assemble, our ebike assembly service will have you ready-to-ride
---
LET A PRO BUILD IT FOR YOU
Have Your Bike Built By a Professional.
To meet the needs of our busy riders, we offer on-demand ebike assembly, pickup and delivery. Rad electric bikes come mostly assembled in the box, however some ebike models are more difficult to assemble than others. The "Assembly Difficulty" indicator above can give you an idea of how difficult this bike is to assemble.
---
---
RadRunner Plus
Utility, Performance, Plus
The RadRunner Plus is a head-turning electric utility bike that comes fully-loaded with an all-new collection of upgrades and accessories. If you're craving a premium ebike experience, this is the ride you've been waiting for.
Proprietary Passenger Package
It's built to help you take on any hill, explore roads less-traveled, and with a stylish passenger package, you and a friend can put the "joy" in "joyride." Featuring a free-spirited, retro design, it's an irresistible combination of performance and panache.
Technical Specifications
This is what makes the RadRunner Plus the best in its class.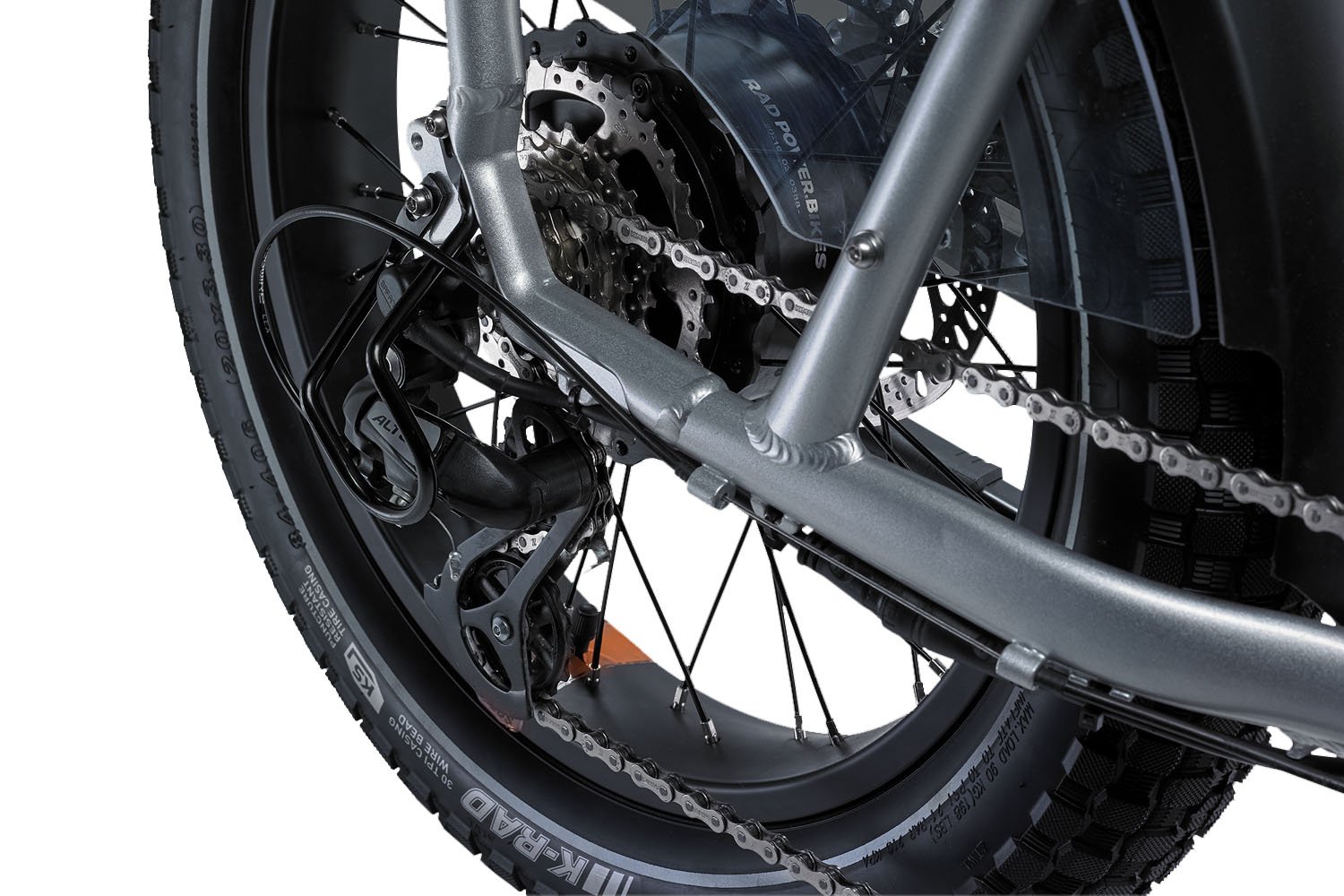 7-Speed Drivetrain
Building on the functionality of the RadRunner 1, the RadRunner Plus is equipped with a 7-speed drivetrain, giving you added flexibility to crush the most daunting hills with ease.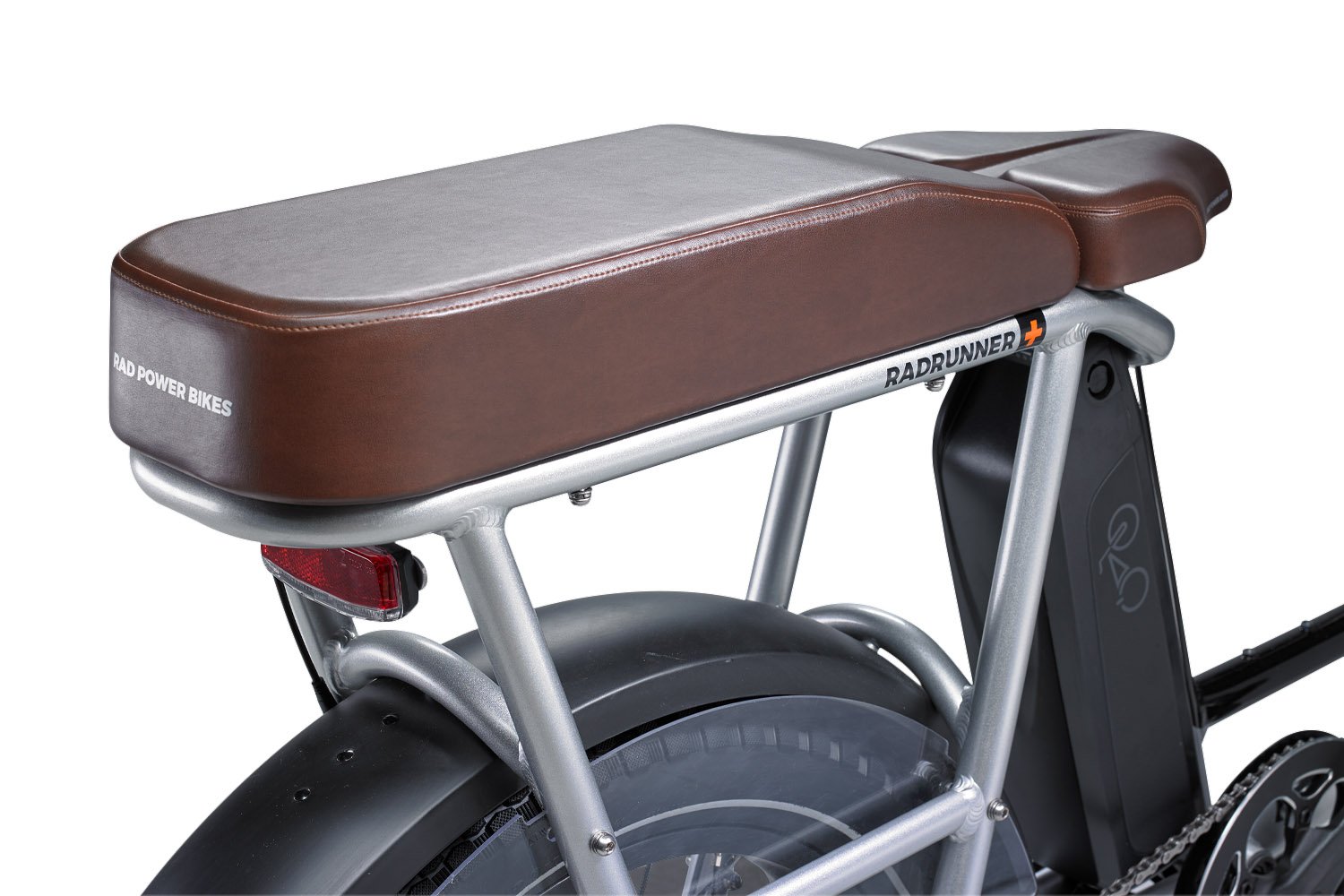 Passenger Package
With an elevated rear seat, foot pegs, and a protective wheelskirt, your guest can ride along comfortably. The pre-installed Passenger Package comes stock and features a rich espresso color scheme, an homage to the vintage motorcycles that inspired the RadRunner Plus's unique look.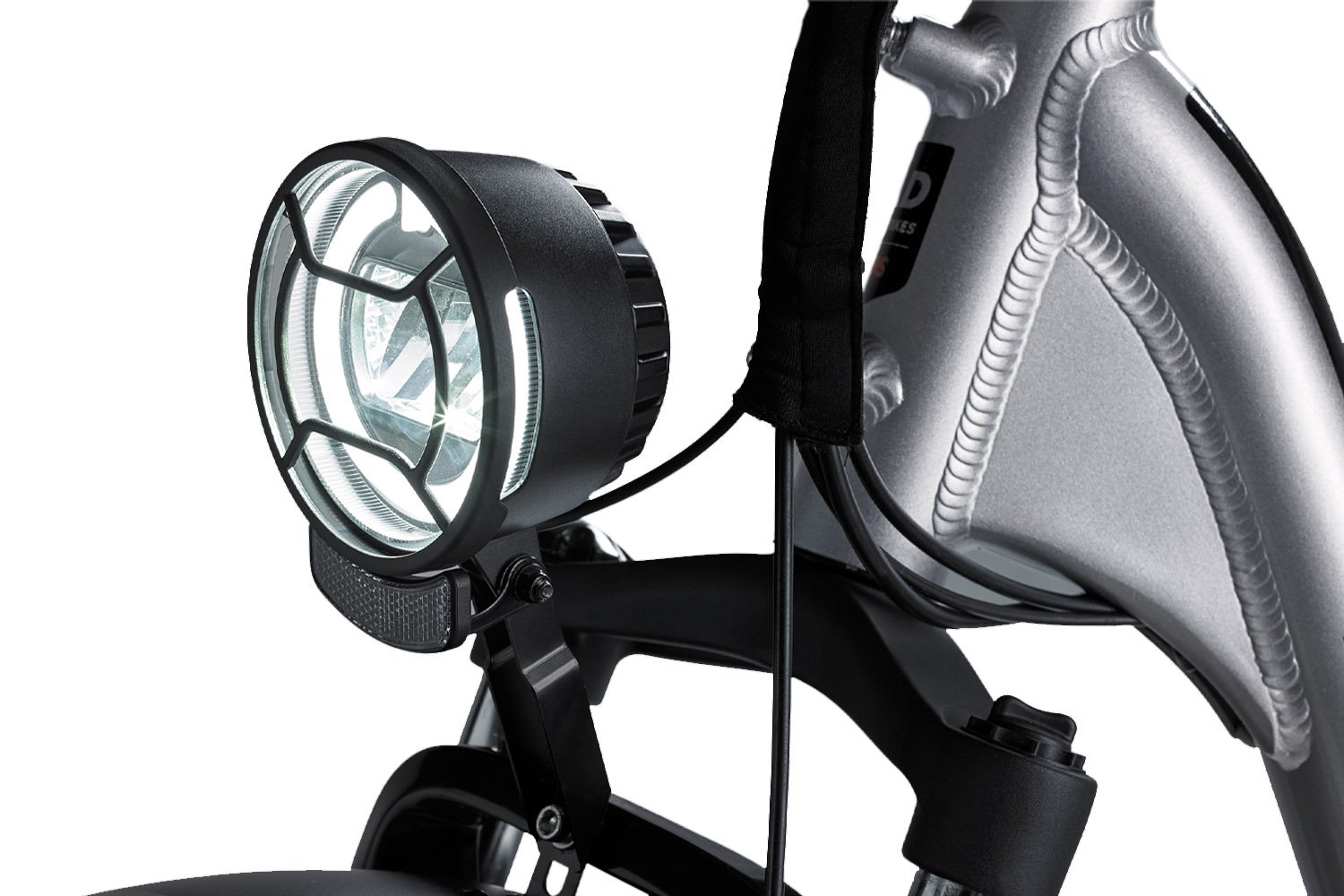 Suspension Fork
The RadRunner Plus is expertly designed for both town and country. With a durable front suspension fork, you can confidently take on uneven terrain, wherever you decide to ride.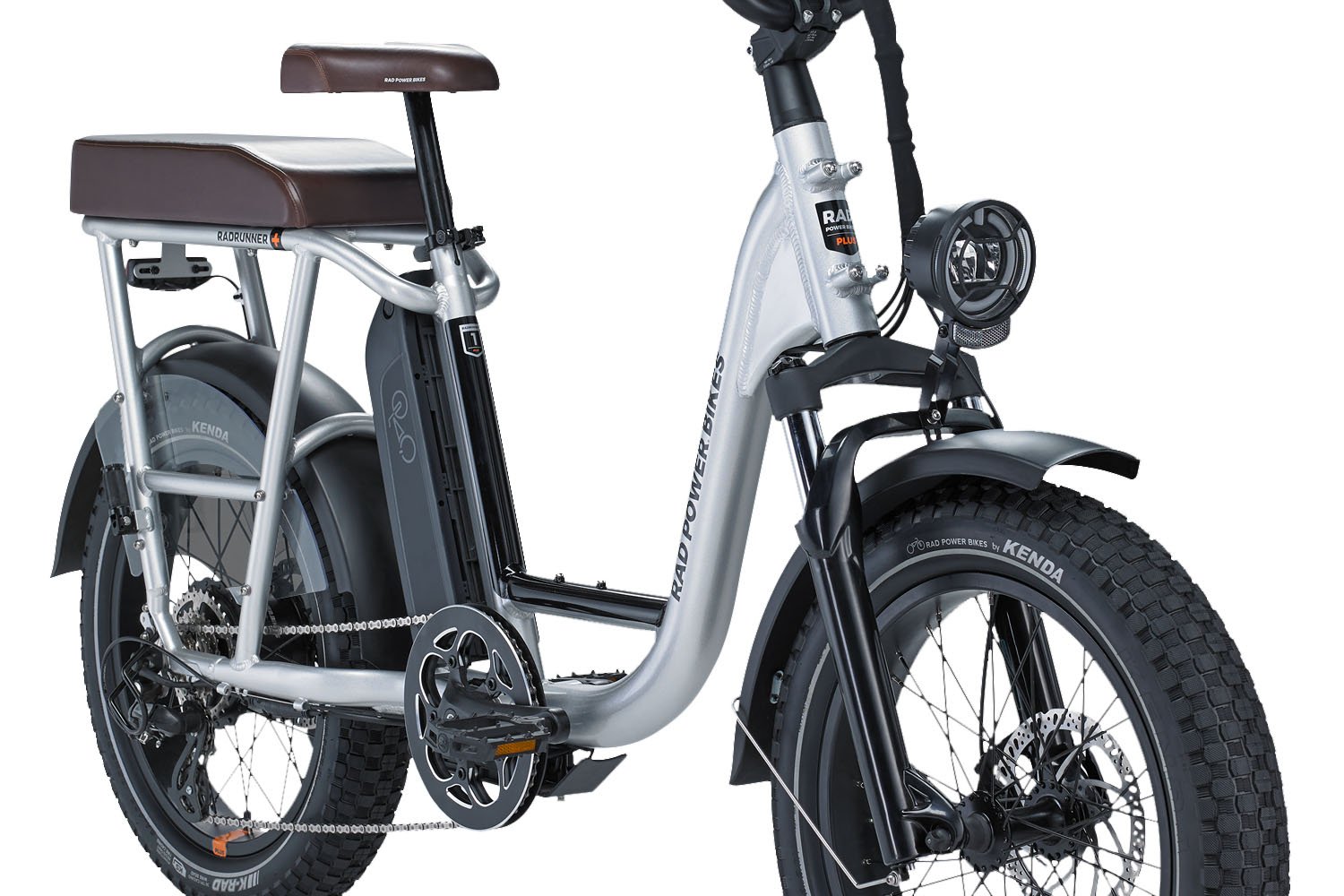 Full Fenders
If bad weather doesn't stop you, why should it stop your bike? The RadRunner Plus comes with extra-wide front and rear fenders to safeguard against the elements.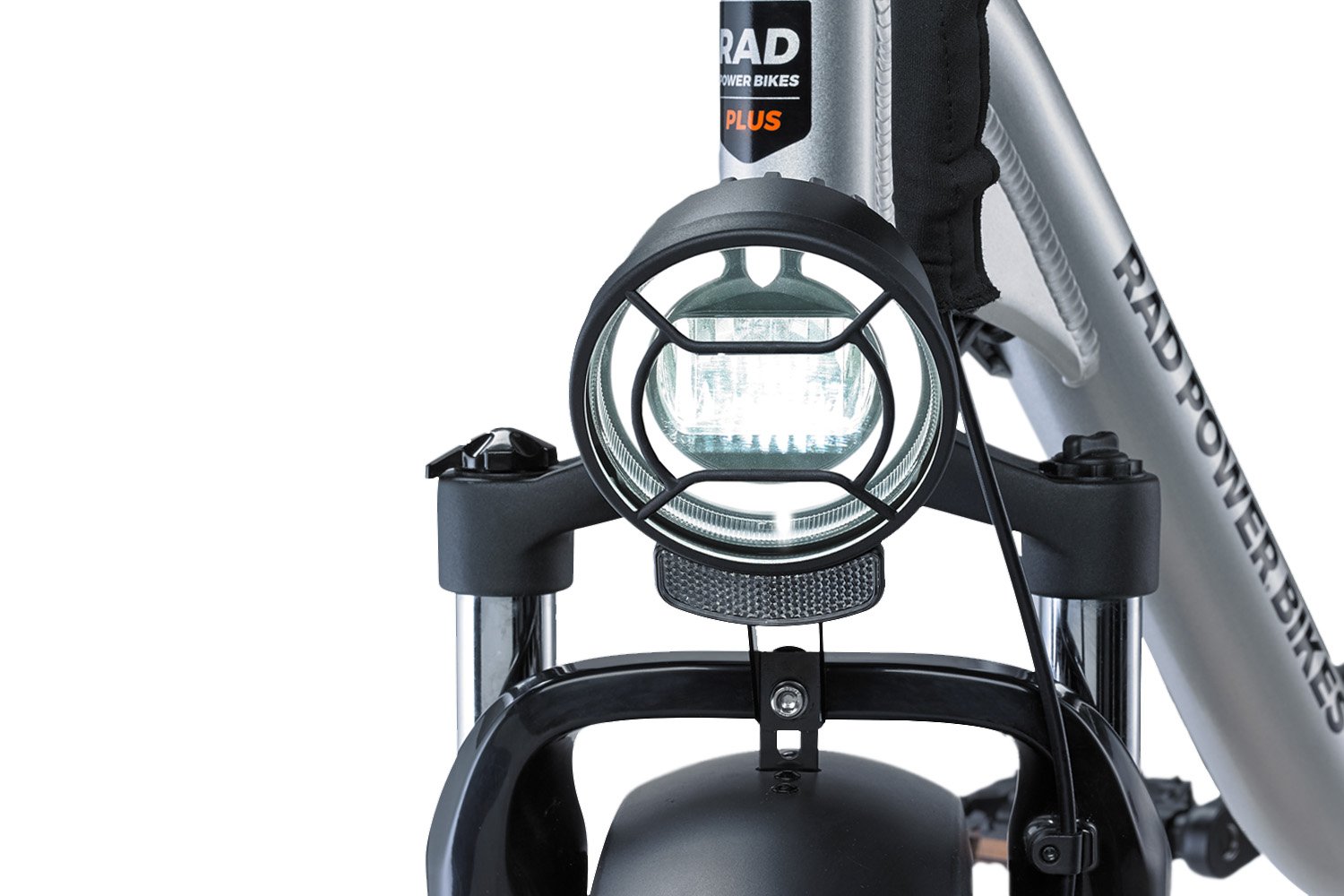 Premium Headlight
The RadRunner Plus won't just catch the eye of your fellow riders in the bike lane. The all-new premium LED halo headlight includes a removable rock guard and is optimized for added visibility, which means you can enjoy some added peace of mind on your nights out.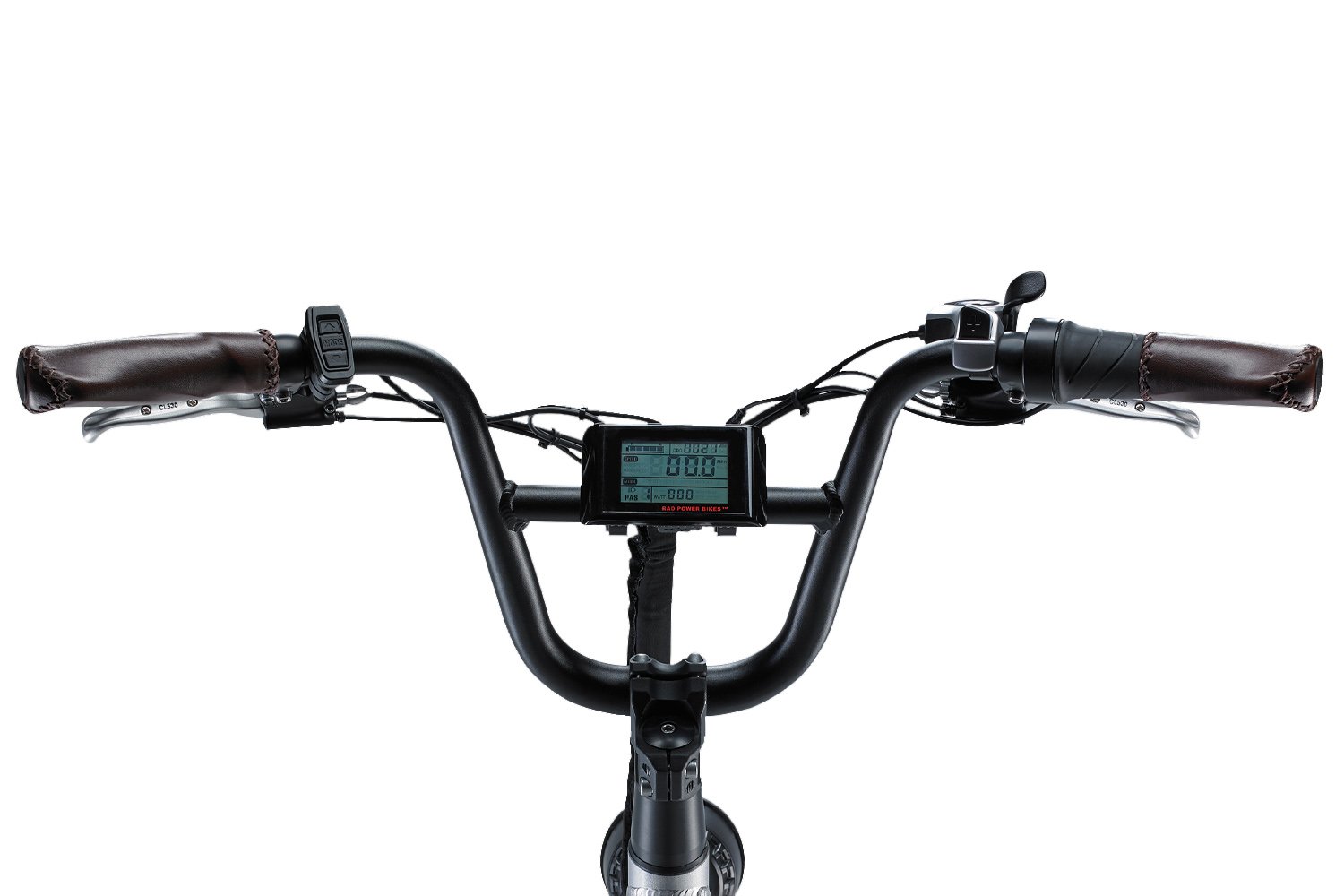 LCD Display
It's easy to rack up miles when you're having fun. Keep an eye on your stats with the backlit LCD display. Not only does it track your speed and distance, but with a 5V, 1 Amp USB port, you can keep your devices charged while you're on the go.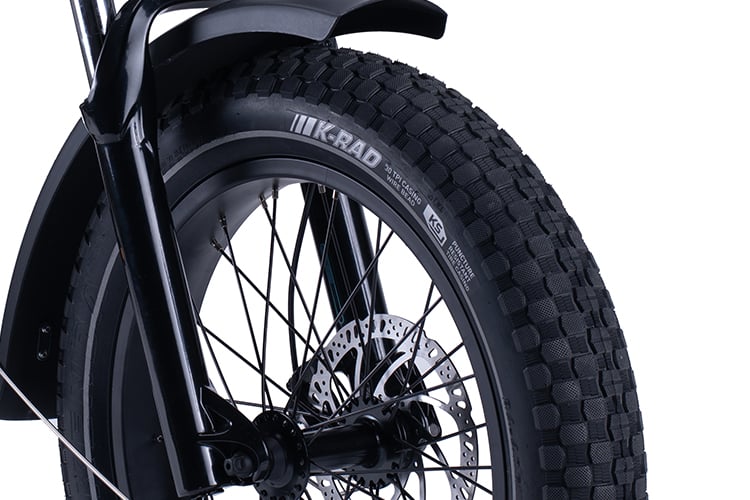 Puncture-Resistant Tires
Made from a layer of aramid and ceramic particles inside the tire under the tread, the Kenda K-Shield integrated tire liner is a line of defense designed to provide extra protection against punctures from thorns, glass, and other small materials.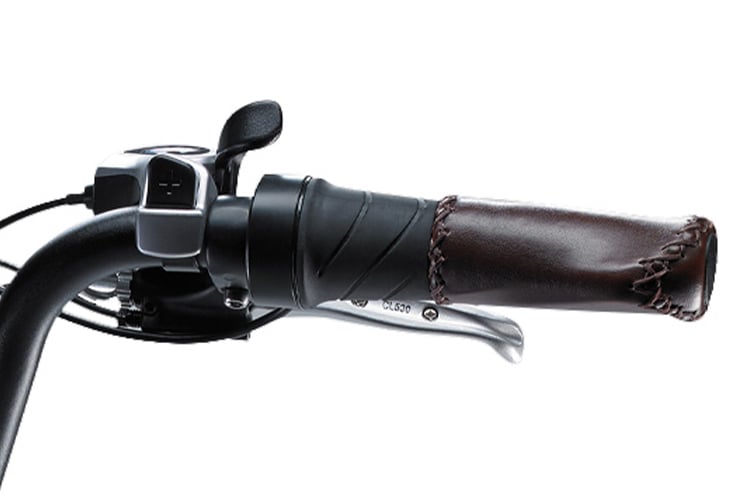 Twist Grip Throttle
500W of power on-demand.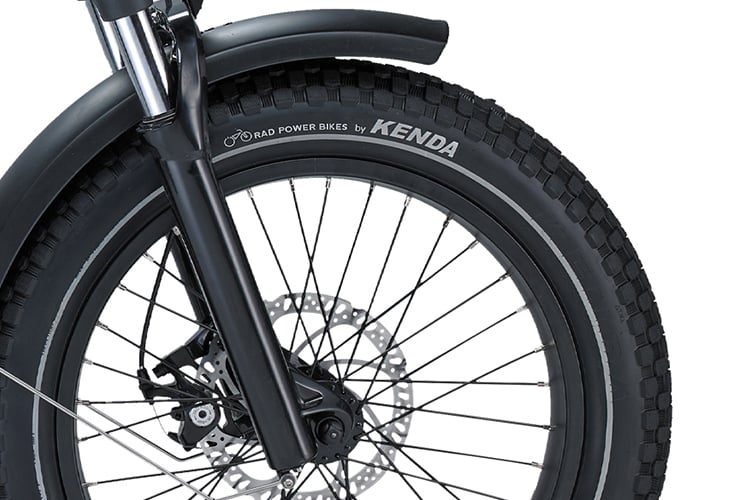 Reflective Sidewall Striping
Extremely durable and have a larger total reflective surface and better visibility than traditional spoke mounted reflectors.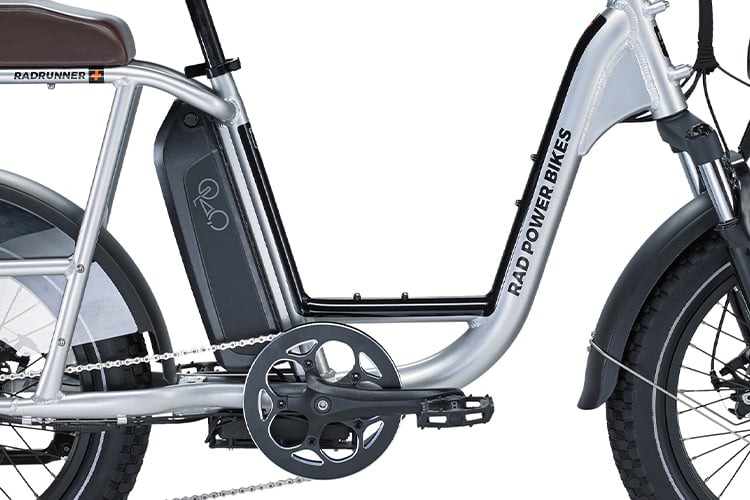 Low-Step Frame Design
Featuring a 41.9 cm stand over height, this ebike is perfect for those needing a more approachable package without sacrificing features or functionality.
500W Rad Power Bikes Geared Hub Motor
80 Nm of torque to conquer hills and power through loose terrain like never before.
"You just get so much for the money."