We work hard and lead by example because we love what we do.
When you sign on to Rad Power Bikes, you're not taking a position with any company.
You're joining an innovative team working hard to usher in the next generation of mobility. Together, we've slashed CO2 emissions, taken cars off the roads, and helped a diverse set of riders get outside and into the fresh air! Not that we're bragging or anything. It's all in a day's work.
---

A Global Mission Needs a Global Team

There's a big, Rad world out there and we're rapidly expanding to cover it all.
Since establishing our Seattle headquarters in 2015, we've built teams across three continents to help us lead the ebike revolution. Take a look at our openings. Your next opportunity may be closer than you think.
---
Values-Driven Work
People-Driven Perks

Imagine a career that combines the satisfaction of making a real-world impact with the market-based salary you would expect from North America's leading ebike brand. Add in a robust benefits package that includes medical, PTO, and rich professional development, and that's the story behind each and every one of our job listings.
And that's just the beginning. Join us, and you'll get our very best perk - your very own electric bike. Any model we have! #RideRad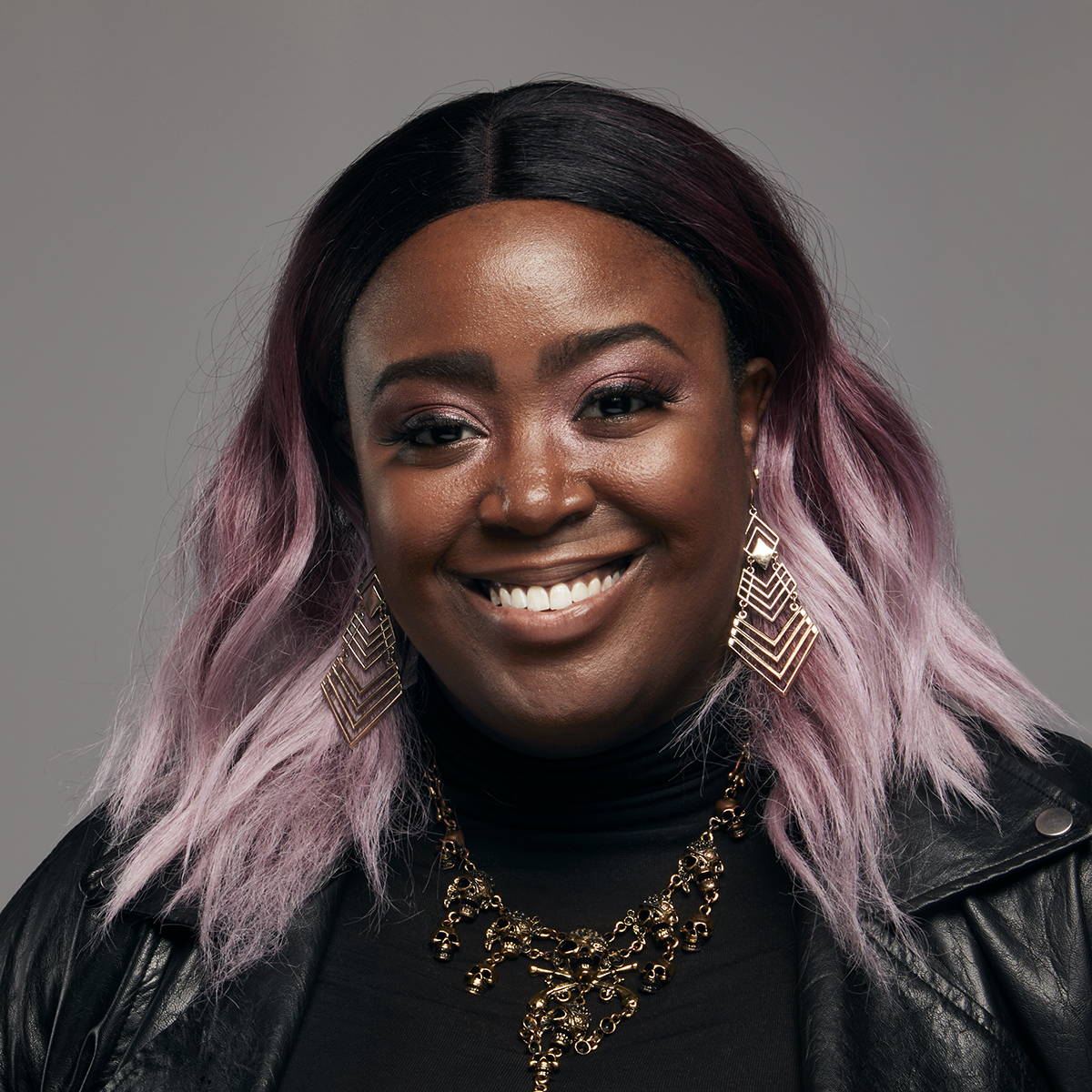 Be Russell
Customer Experience Specialist
Seattle, Washington, USA
Why did you choose Rad?
I was a little hesitant when I first applied since I'd never worked for an ebike company before. After I came on I saw that there were a lot of people here in a similar situation, which was really reassuring.
I discovered that this was a company interested in people with a diverse set of skills and experiences. It ended up being a great fit on both sides and I fell in love with the brand and the products pretty quickly!
What is the best part about working at Rad?
The people for sure! I'm so glad to be a part of this community and can state with confidence that this is the best team I've ever worked with in my professional career. From management to every member of my team, the support, passion, integrity, and transparency are what keep me here. They're utterly priceless.
Favorite bike or accessory?
Definitely the RadCity Step-Thru 3! It's extremely comfortable, I love the integrated rear rack, and the overall design is really aesthetically pleasing. It just looks great.
What do you love to do outside of work?
Before the pandemic, I worked as a professional actor and singer. I try to take advantage of any opportunity to sing or perform whenever they come up. Lately, that's included some digital open-mic nights with a few of my talented colleagues here. Otherwise, I love board games, quality time with friends and family, and consuming any and all Star Wars content!
What is your favorite RADICAL value and why?
It's hard to choose! I feel like it's a tie between Accountable and Learners, since they definitely go hand-in-hand for me. I strive to take ownership of my triumphs and my mistakes, and value submitting and receiving feedback on any journey in life. I truly believe that the most successful people never fully "arrive," but are constantly learning and open to all of life's lessons. The culture here at Rad definitely allows for this kind of practice and makes for an awesome, dynamic place to work.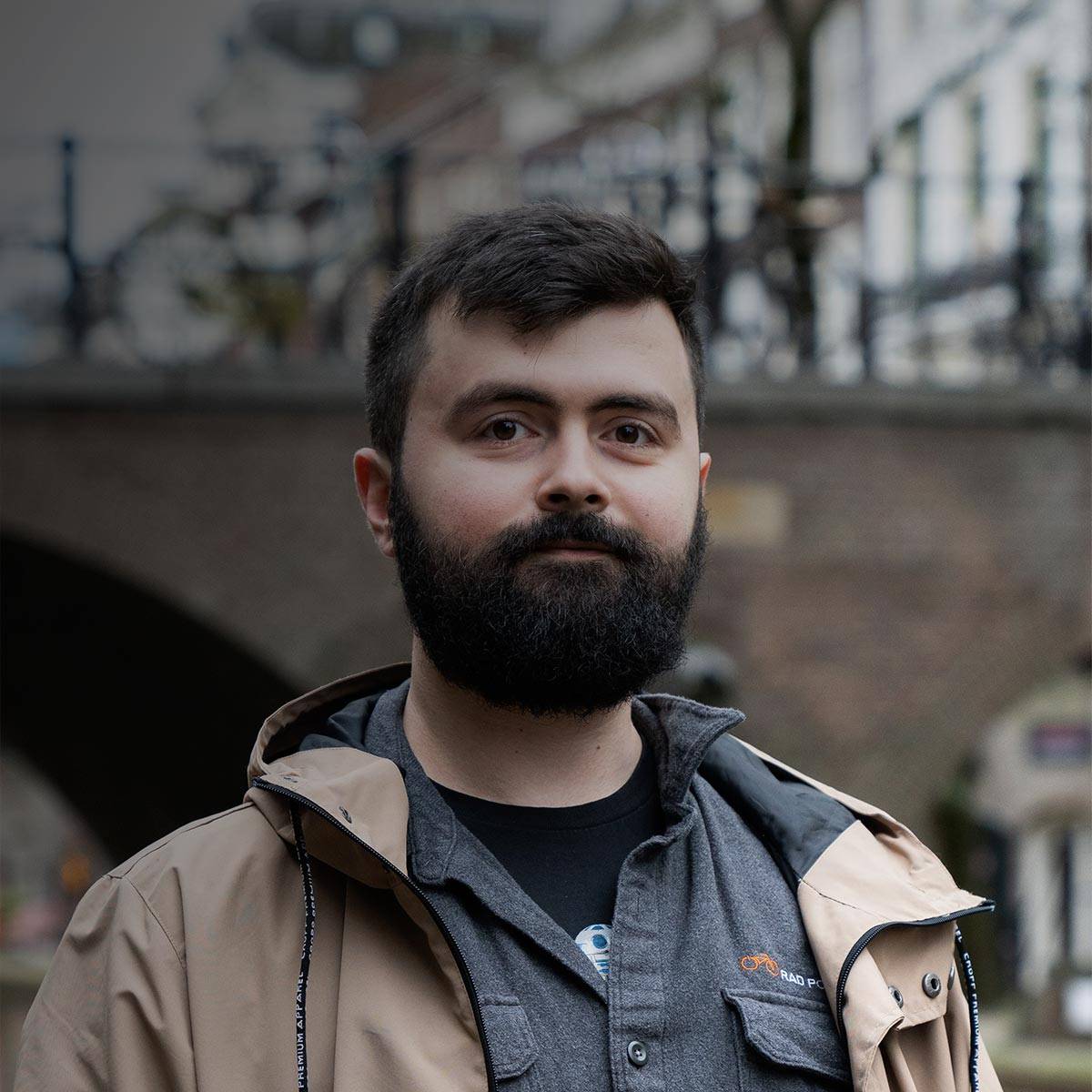 Vlad Pacala
Product Support Specialist
Utrecht, Netherlands
Why did you choose Rad?
My past few jobs have involved bikes in one way or another, from owning a small online bike shop to being a bike courier. The job opening at Rad Power Bikes seemed like a good fit for me and a path I definitely wanted to explore. It turned out to be a great decision, and I'm thrilled to be here growing with the company!
What is the best part about working at Rad?
The best part about working at Rad is definitely the awesome feeling of getting more and more people on bikes each day. Customers that would have otherwise been in a car day in day out are now discovering that a car-free life is completely possible.
Favorite bike or accessory?
When I came on, I got to pick out my own model. All of our bikes are awesome, but I'm really glad I went with the RadRunner. It turns heads everywhere I go!
What do you love to do outside of work?
Outside of work, I like reading, making music, practicing calligraphy, and, of course ... riding my bike.
What is your favorite RADICAL value and why?
My favorite RADICAL value has to be Diverse. With people from 11 different countries in our European office, coming from all sorts of backgrounds, there is something new to learn every single day at the office. It's amazing to see how well we work as a team and how each of us brings something special to the table!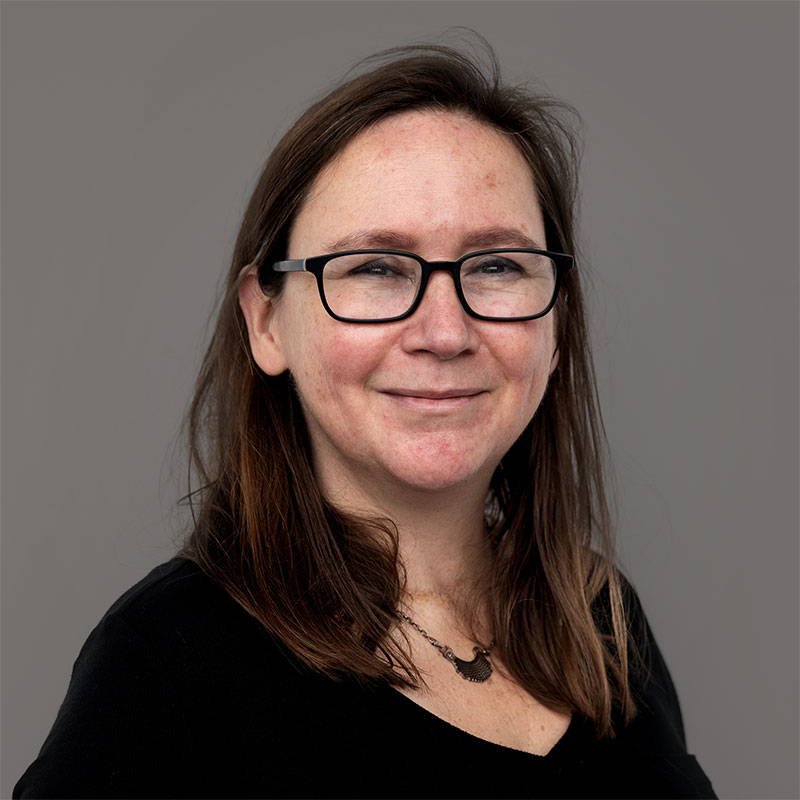 Sunny Delaney
Email Marketing Manager
Seattle, Washington, USA
Why did you choose Rad?
In my interview, I asked the co-founder where he wanted Rad to be in 5 years. He told me that he should probably say something about global domination but that the real thing was that getting more people to replace some car journeys with electric bikes would have a real impact on the environment. It was so inspiring I think I actually said "I want in on that."
What is the best part about working at Rad?
The Rad Family -- I work with great people who work hard and care a lot for our customers.
Favorite bike or accessory?
I love my RadCity for long rides ... but my RadRunner is really fun for zipping around town.
What do you love to do outside of work?
I love to travel, hike, read, and am always working on some fiber arts project in my spare time. Once travel opens up again, I'm going to keep chipping away at my 50 States half-marathon project -- 37 states down, just 13 to go!
What is your favorite RADICAL value and why?
Customer-Driven. I work hard to make sure we always do right by our customers. It's great when I hear that we've made a person's day, how happy they are with their bikes, and how much we've improved their lives.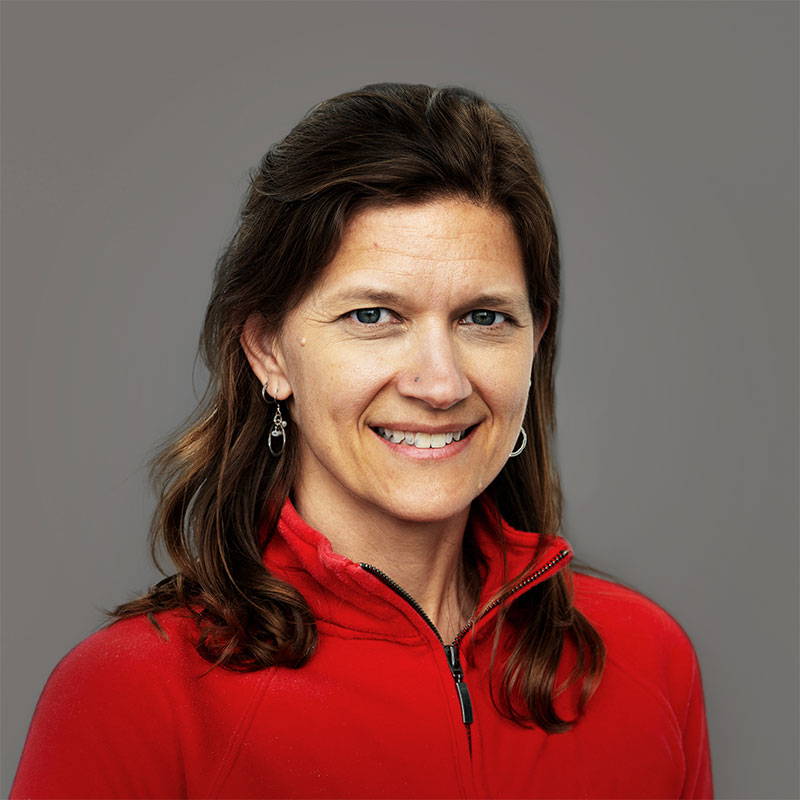 Lori Lieske
Sr. Project Manager
Seattle, Washington, USA
Why did you choose Rad?
I grew up with bikes around me, from BMX racing to teaching cycle classes, so I really love bikes. However, the biggest thing that drew me to Rad was the fact the company is providing a path for people to get out of their cars and be outside on their bikes. This is both positive for the environment and the health of individuals.
What is the best part about working at Rad?
I am someone who thrives on change, challenges, and growth. At Rad, I am ensured I'll always have change to keep things fresh, challenges to keep me on my feet, and the opportunity for growth based on the new information that I learn on a daily basis.
Favorite bike or accessory?
The RadCity is my favorite bike, although I'm absolutely dying to get a RadWagon for my shopping runs. Commuter + Errand-Running Bike = Complete!
What do you love to do outside of work?
Anything that gets me outdoors or keeps me active!
My Two big favorites are teaching/coaching fitness and hiking. I have been a certified fitness instructor/coach for over 13 years and love making a difference in people's lives by keeping them healthy. And my hiking passion started quite some time ago. I continuously search for the next adventure on the trails or up in the mountains. Being able to experience and see some of the beauty that the PNW holds sometimes brings tears to my eyes. I feel lucky every day that I grew up and live in such an amazing state!
What is your favorite RADICAL value and why?
Hard to pick just one … but if I must, it would be Approachable. Since I started working at Rad Power Bikes I have been amazed at how everyone in the company, no matter what level, will help you if you need them. I also try to live by this value on a daily basis. Having a company full of approachable people makes hard work a little easier knowing others are there when you need them.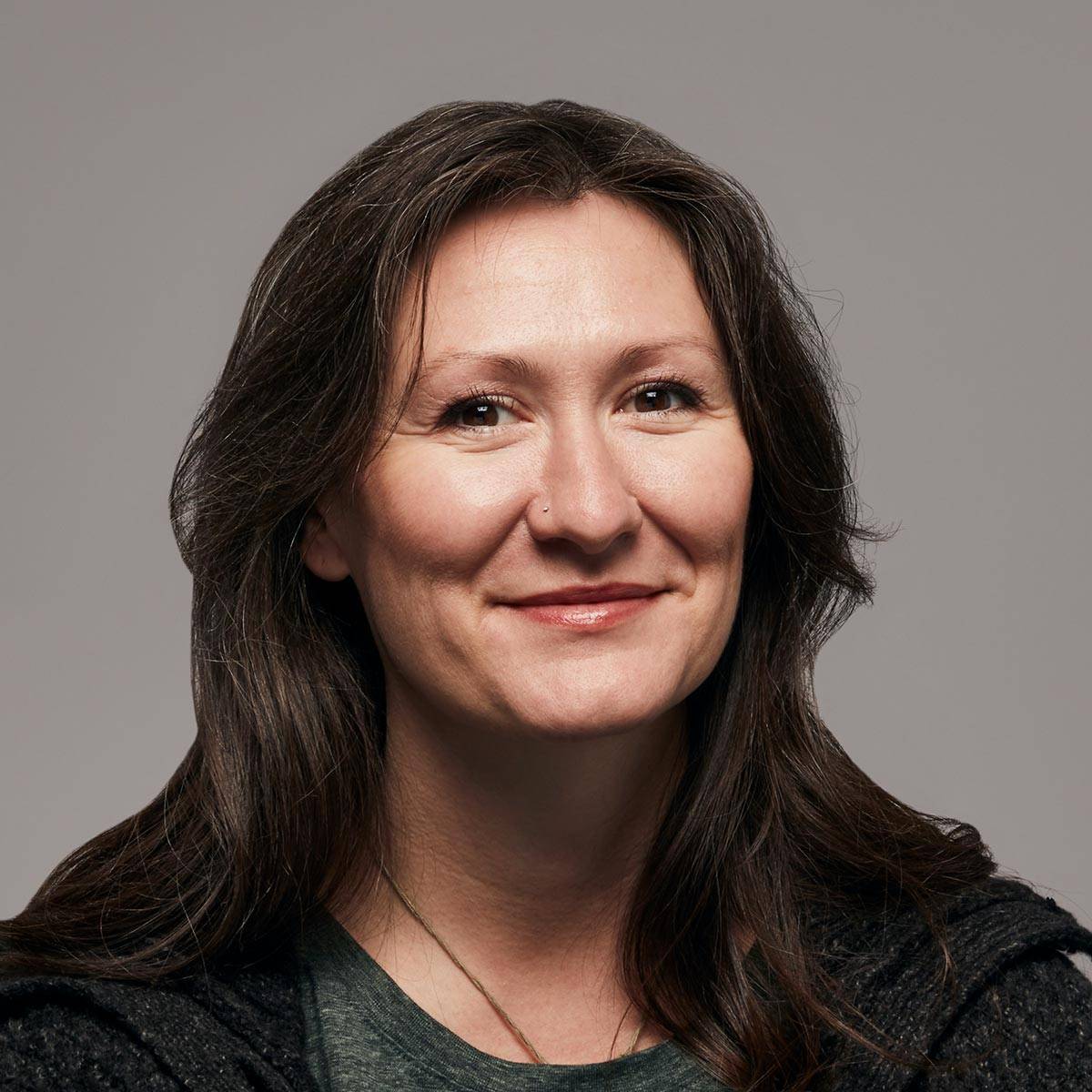 April Porter
Retail Supervisor
Seattle, Washington, USA
Why did you choose Rad?
My husband actually started his Rad Journey before me, so I was able to learn about the company while talking to him around the house. He would always describe it in glowing terms, so when the time came to apply, it was an easy choice.
What is the best part about working at Rad?
Having the opportunity to make people happy. Our customers are from all walks of life and levels of ability. When we can match someone to their specific need and get them back in the outdoors, it fills me with pride. I love bringing the Rad experience to people!
Favorite bike or accessory?
My favorite bike is the RadRover Step-Thru. I love the power it has on hills and how well it transitions between different terrains.
As for accessories, the rear rack's perfect for hauling groceries, and the Fremont bag's waterproof, so I can always rely on it to keep my rain gear dry and ready to go.
What do you love to do outside of work?
I love learning new things and honing my skills, whether that's gardening, homesteading, knitting, crocheting, hiking, mountain climbing, or commuting on my bike! The list could go on…
What is your favorite RADICAL value and why?
If I had to choose just one, I would go with Customer driven. Within retail, we get some special opportunities to delight and interact with customers. I've been able to experience some profound moments when I put myself in a customer's shoes and identify their needs.
A mom recently brought her hearing impaired and physically disabled son in to get a bike so he could commute to his job at a nearby supermarket. I could tell right away how important it was to both of them for him to get something that would provide a new level of independence.
I spent a little over an hour discussing their options while she translated everything through sign language. They ultimately landed on the RadRover Step-Thru and his mother and I had the opportunity to watch him transform into a fluid rider in the parking lot. It will always be a memorable interaction for me.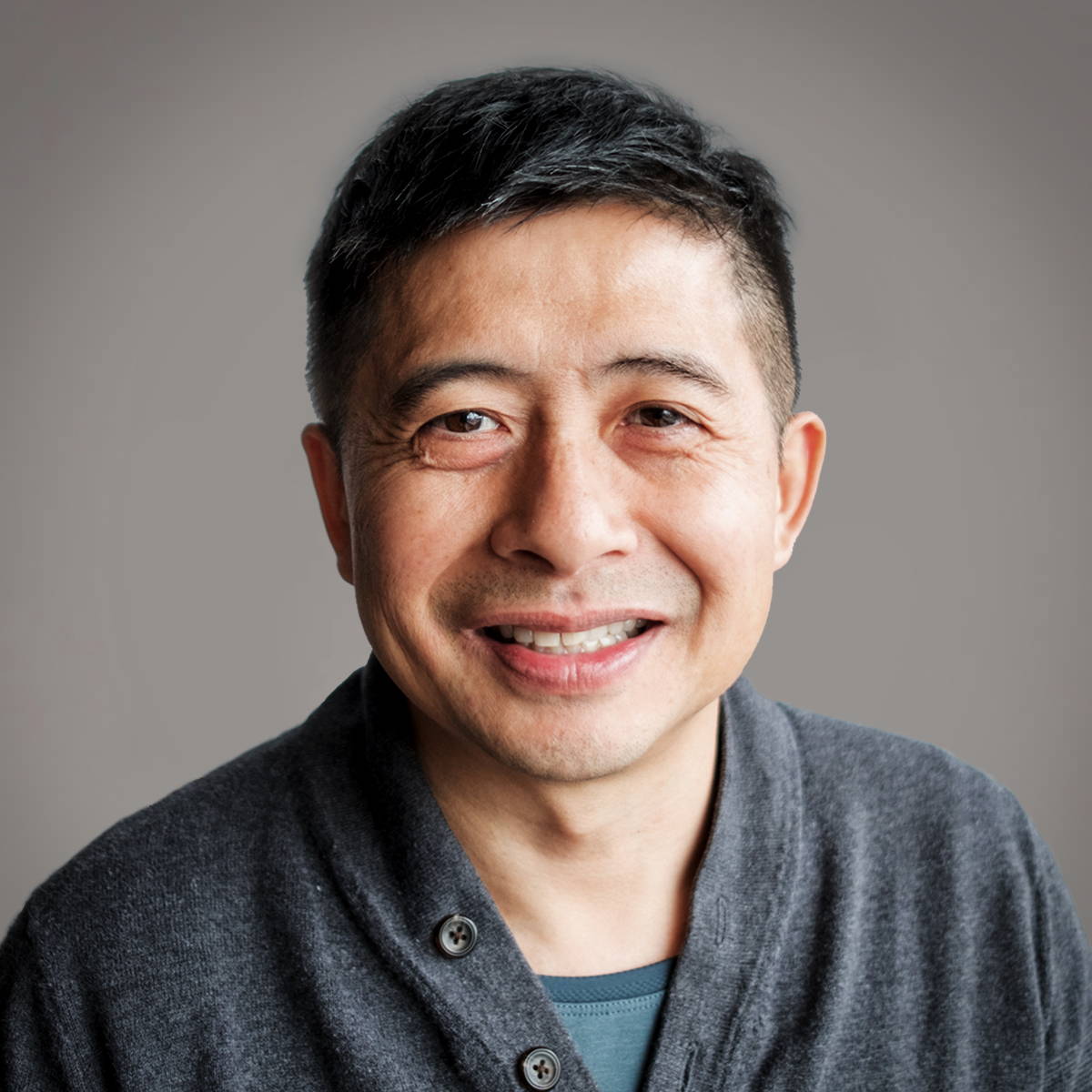 Dat Nguyen
Global Sourcing and Procurement Manager
Taipei, Taiwan
Why did you choose Rad?
Having spent my entire working life in the high-tech field with large enterprise companies, I was looking to make a change in my career. I wanted to work for a dynamic company that had a positive impact on the end-users and the world itself. Also at the time, Rad Power Bikes was still a young start-up, so it was very exciting to join a small, motivated, and professional team.
After interviewing and talking with Mike Radenbaugh, I knew that Rad was a place I wanted to be. Mike's passion and energy were irresistible!
What is the best part about working at Rad?
The best part about working for Rad is the culture, the people, and the chance to work on such a fun, cool product.
We're encouraged to explore different ways we can make our roles better and avoid getting boxed in. As part of the sourcing and procurement team, this is critical to finding creative ways to further improve our supply chain and move the needle when it comes to providing the best possible customer experience.
The management team has been very supportive and collaborative. My team is diverse, inclusive, and they all work together to make Rad the best it can be. We all have fun as too, even though a lot of us are working remotely from thousands of miles apart.
Favorite bike or accessory?
Without a doubt, it's the RadWagon. The latest model has a lower center of gravity and improved frame design, which makes the bike a joy to ride all over the city. It's also a great tool for carrying larger loads and hauling the kids around town. Though to be honest, I also love the RadRunner!
What do you love to do outside of work?
I have always been an avid cyclist. From long road trips to the mountain trails, bikes have always been a part of my life. Working for such an awesome ebike company and being able to integrate that into my life is the perfect combination.
What is your favorite RADICAL value and why?
Accountability. Delivering what is expected and helping others on the team is a very good feeling. When the teams are all functioning effectively and efficiently, there is nothing that can stop us from delivering an awesome product to satisfied, smiling customers!
Our values tell you so much about us. They are the things we prioritize and well yes, value, the most.
Responsible, to our environment, community and team
Responsible, to our environment, community and team
Accountable, we take ownership, bias to action, seek and provide feedback
Accountable, we take ownership, bias to action, seek and provide feedback
Diverse, inclusive of experiences, backgrounds, skills, we value every voice
Diverse, inclusive of experiences, backgrounds, skills, we value every voice
Innovators, we challenge ourselves and the status quo, we are original
Innovators, we challenge ourselves and the status quo, we are original
Customer driven, completely, we do the right thing for our riders
Customer driven, completely, we do the right thing for our riders
Approachable, kind, we collaborate and are always willing to help
Approachable, kind, we collaborate and are always willing to help
Learners, we grow our skills, we are humble and seek to improve
Learners, we grow our skills, we are humble and seek to improve