The Best Folding Electric Bikes

Short on space? With a folding electric bike, you can live small and ride big.
Designed for Compact Living

We get it. Storage can be tricky.
Whether you're living the apartment life or spending your time behind the wheel of an RV, you need an electric bike designed for living situations where every inch matters.
That's where the RadMini electric folding bike comes in. This durable space saver packs quite a punch when it's out on the trail, but conveniently folds-up for optimal storage between rides.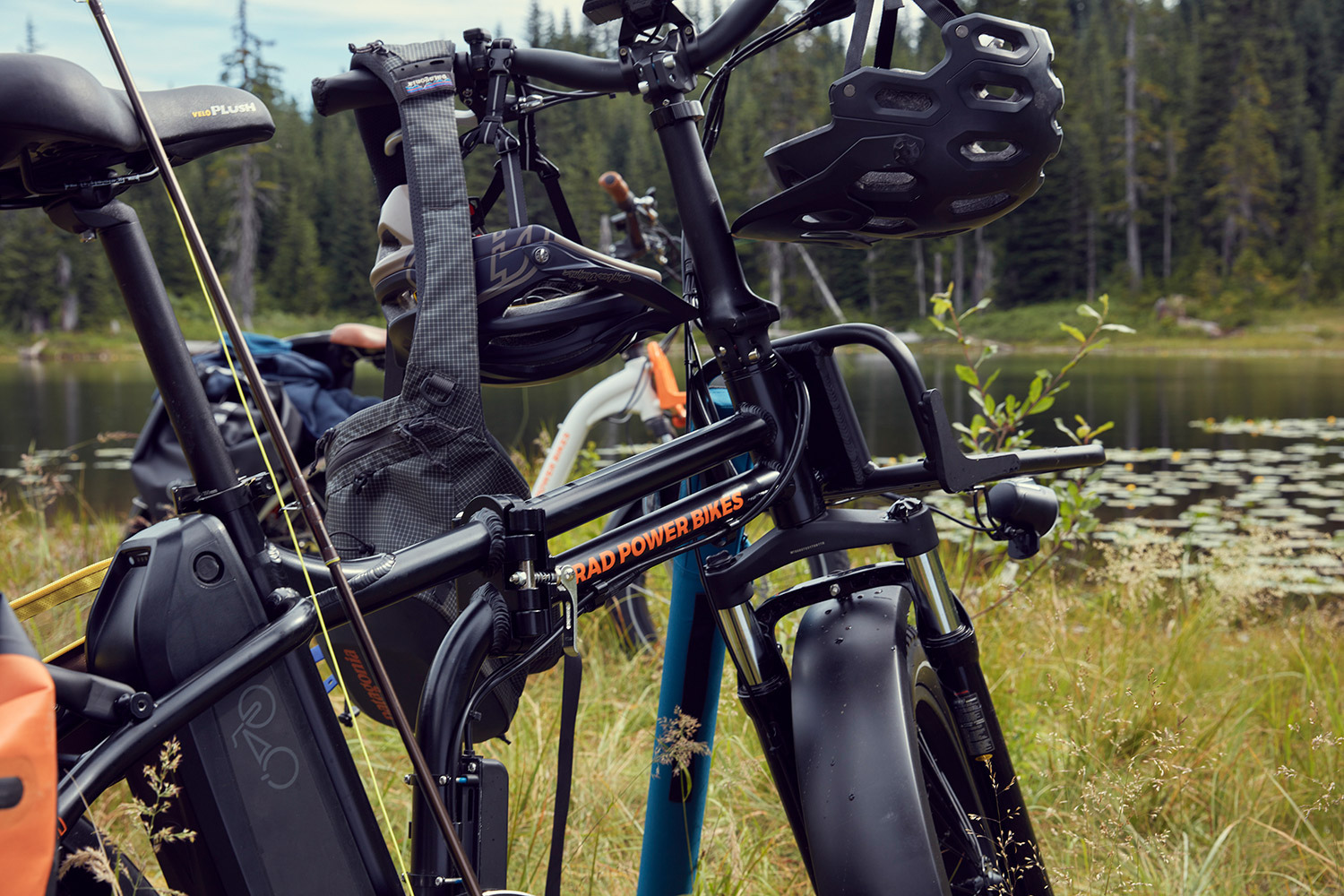 The RadMini isn't just the best folding electric bike. Its rugged tires make it among the best fat tire electric bikes out there today.
Built with versatility in mind, this all-terrain ride is perfect for city living or weekend trips in the great outdoors. Plus, with its easy folding capabilities, you don't even need to invest in a bike rack. Just pop it in your trunk or RV and get going.
Space inside the RV, especially when you're on the road, is limited. Getting a full-size bike inside is pretty cumbersome, but with the RadMini, you can put it almost anywhere.
Anthony Nalli, Executive Producer of the RV'ers and outdoor enthusiast
[My wife and I] enjoy taking our bikes out while camping. It's been so much fun and we are seeing lots of sites we typically would not have seen. Highly recommended these bikes.
Joseph H
A Practical, Reliable Design

All of our ebike frames provide a solid, sturdy ride feel and the RadMini is no exception.
With multiple safety redundancies built-in, the primary folding hinge prevents accidental unlatching when locked properly. You can go just as hard as you would any other model.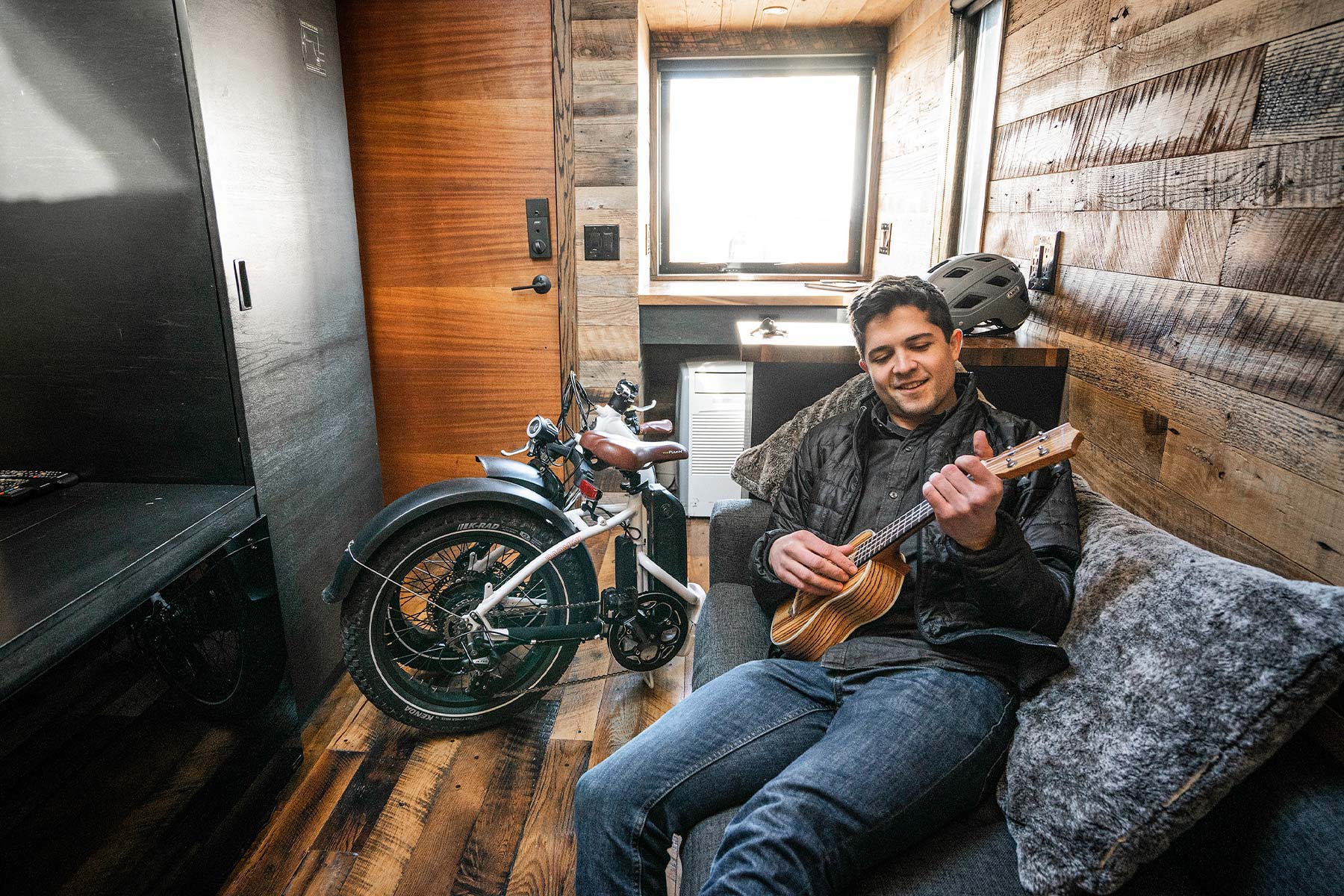 The RadMini has been a critical game changer for me! I'm back outdoors, having a lot of fun riding, and I can do yard work without running out of breath -- a sixty-something can appreciate that!
Tom P
Fantastic and a blast to ride! This was my first purchase of a Rad electric bike. It has been great for riding with my daughter since I can keep up now.
Jeff P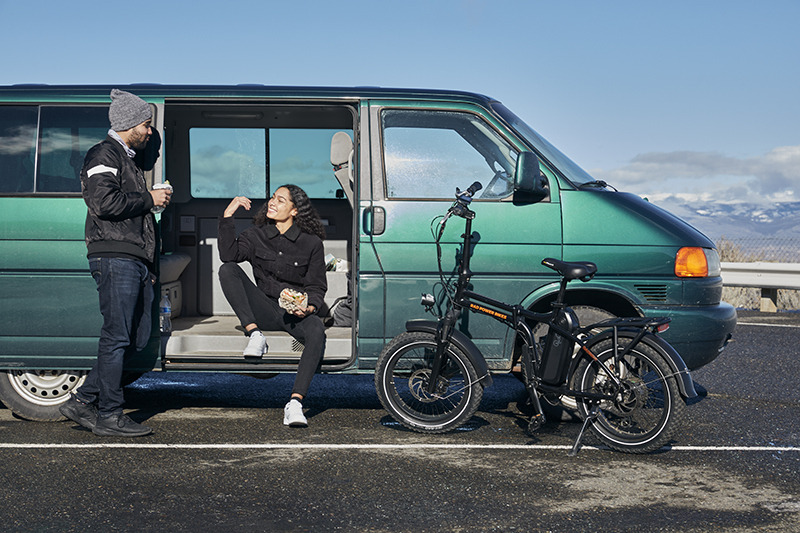 With our lineup of accessories for electric bikes, you can customize your RadMini for whatever your daily to-do list calls for. Thanks to its 500W (750W US, 250W EU) geared hub ebike motor, getting to the store and back is a breeze, even on hills.
Don't let the Mini in its name fool you. With a 275 pound payload capacity, you have the freedom to stock up on anything from outdoor gear to this week's groceries.
The Mini is a bike that you'll keep finding a use for. A hunter getting into their spot and wanting something easy to conceal once they get there. An apartment dweller that is limited on space, but wants an ebike. RV or van-lifers that need an easy way to get around the campsite. Anyone that is interested in an ebike but is limited on space.
Bicycling Magazine
I have had the RadMini for a month now and put 160 miles on it. It is so cool to ride around the neighborhood or around town feeling like a kid again. I have been folding it up and taking it with me to different locations and then riding from there. I love it.
Richard F