Roll over image to zoom in
---
---
Our world-class Customer Experience team is here to answer all of your questions and make your buying experience rad.
Help Centre
Expanded Shipping Window
You may have noticed that the shipping date for some models is currently listed as several months away.
While we understand that this is a long time to wait, we wanted to make sure that these bikes were available to purchase for any rider who had their heart set on a preferred model and wanted to secure theirs well in advance.
The dates listed are as accurate as possible, but please note that the entire manufacturing world is in the middle of a global supply chain challenge. As a result, there are some variables that are out of our control (like container shortages, port delays, and the Suez Canal incident).
We know how excited you are to get your new ebike and we are continually scaling up our operations to get it to you as soon as possible.
Assembly Difficulty
Anyone Can Do It
Leave It To The Pros
Requires some technical skill, we recommend our ebike assembly service so you're ready-to-ride
---
LET A PRO BUILD IT FOR YOU
Have Your Bike Built By a Professional.
To meet the needs of our busy riders, we offer on-demand ebike assembly, pickup and delivery. Rad electric bikes come mostly assembled in the box, however some ebike models are more difficult to assemble than others. The "Assembly Difficulty" indicator above can give you an idea of how difficult this bike is to assemble.
---
---
Technical Specifications
What Makes the RadCity 5 Plus Best in Class?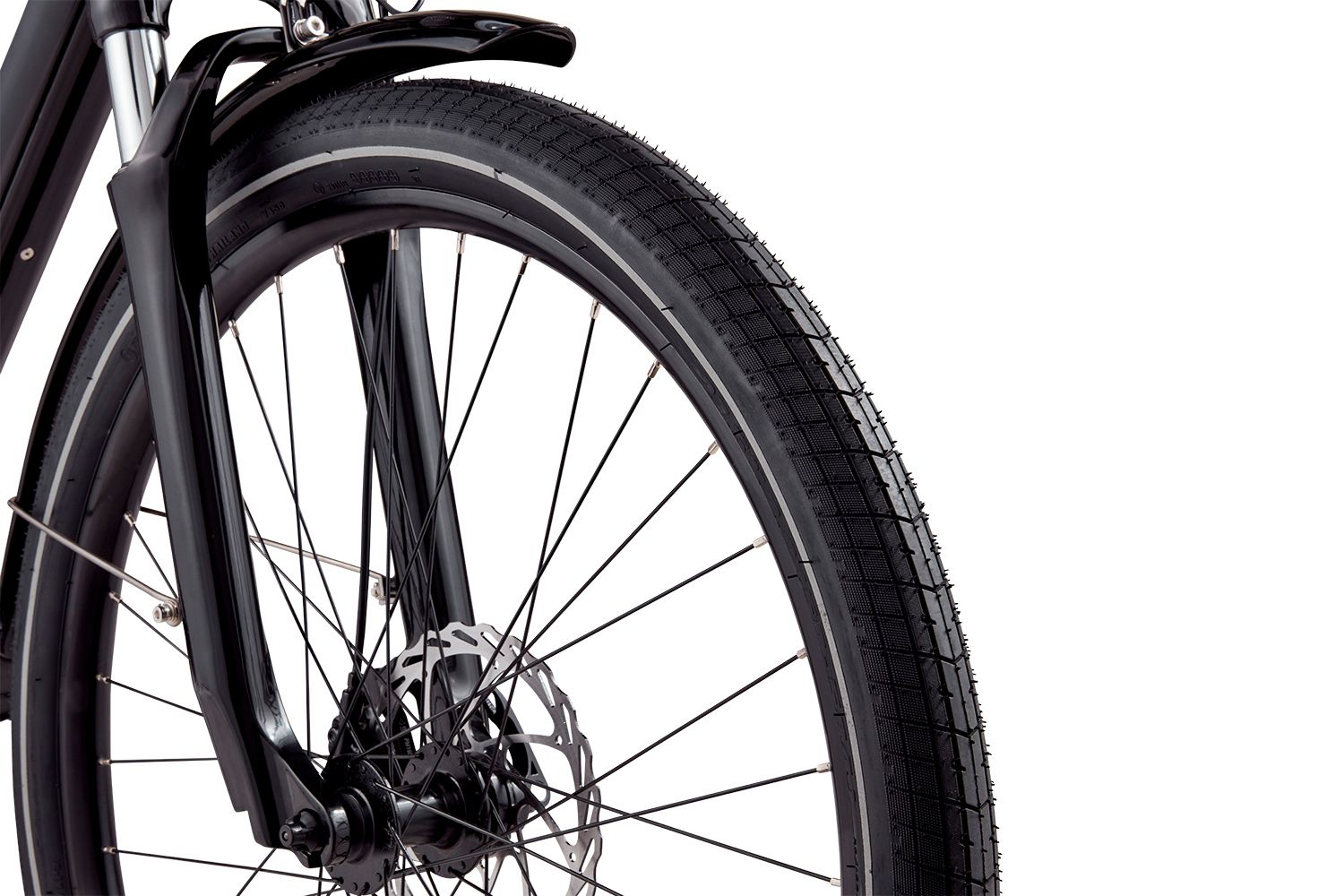 Boost Your Range
We've raised the range by 11%. The puncture-resistant tires feature a custom tread that's more efficient on pavement. More efficiency means more miles per charge!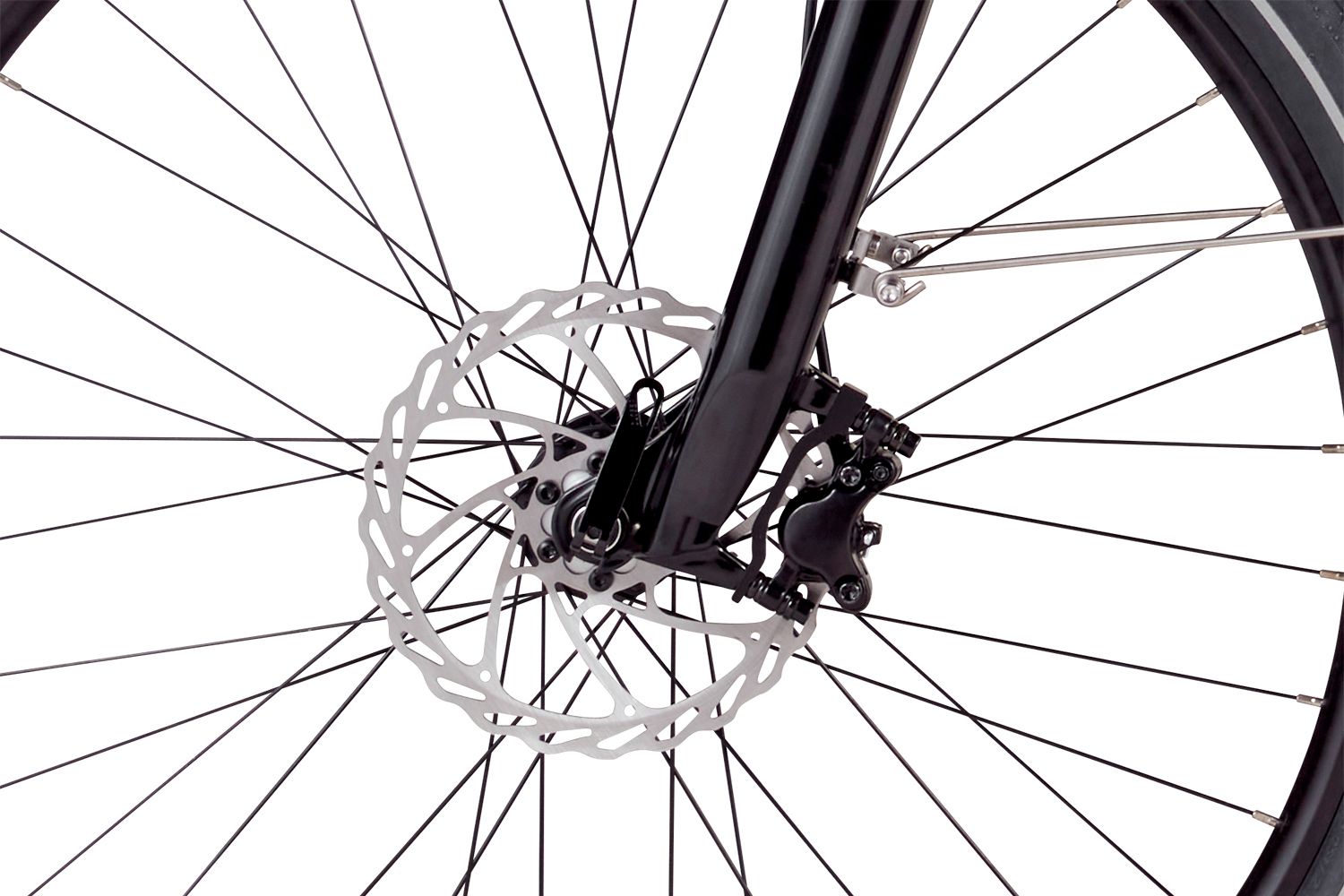 Smoother Stops
Hydraulic disc brakes are perfect for stop-and-go city riding. They provide better stopping power, respond to a lighter touch, and give you more control over your ride.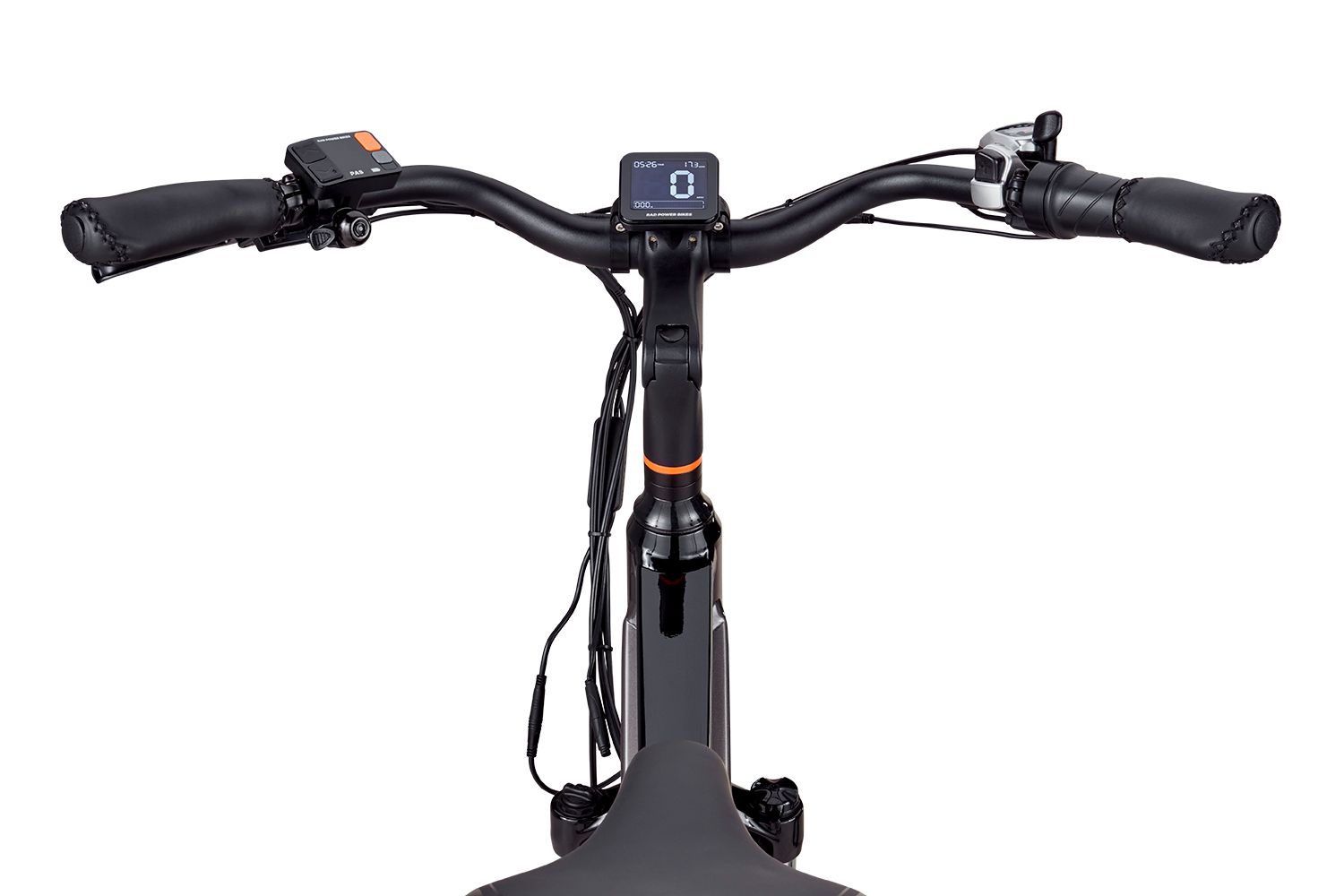 Easy To Operate
Effortlessly adjust pedal assist and track your stats on this electric commuter bike's bold new display.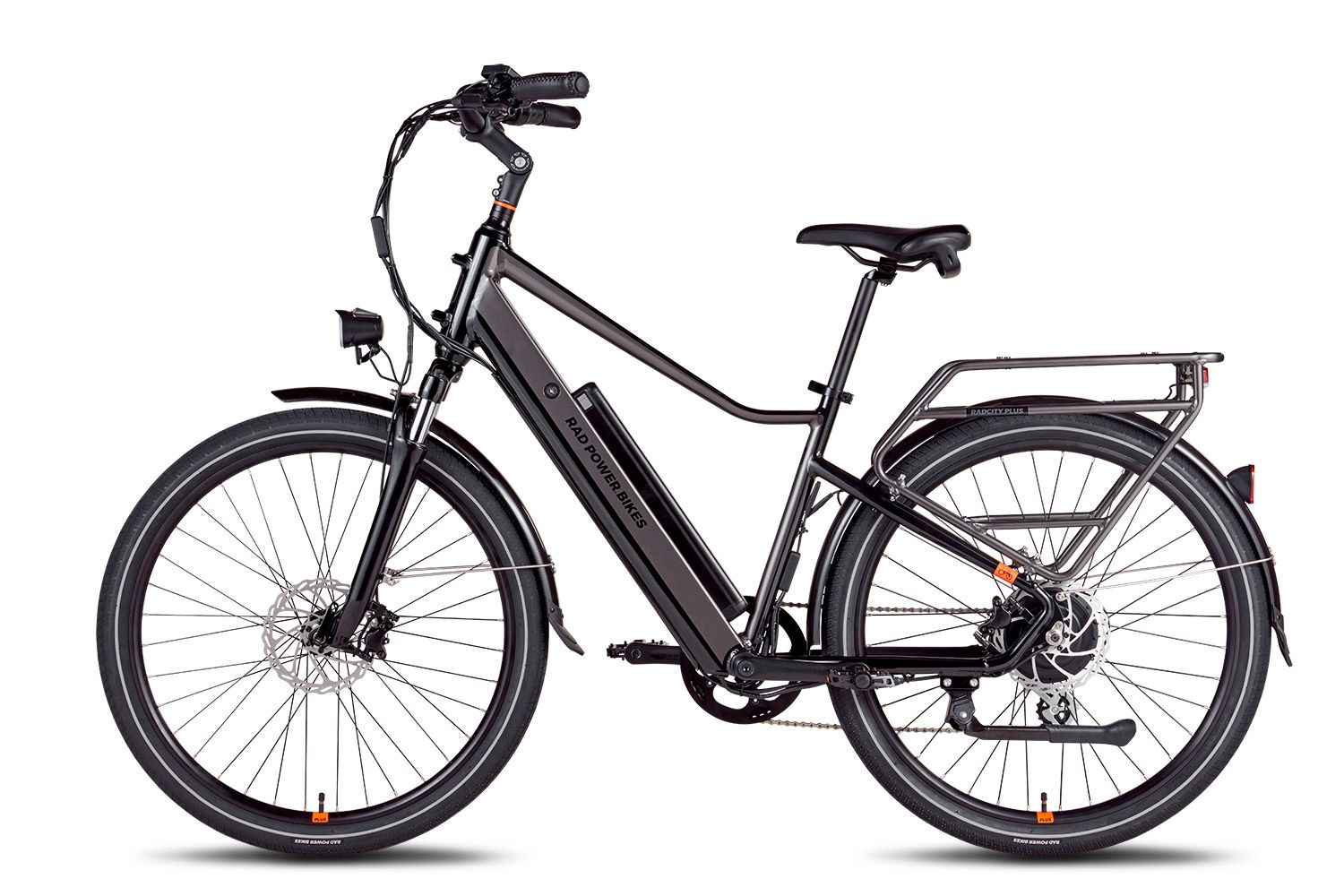 More Comfort For More Riders
The lower standover height gives riders between 5'6"- 6'5" a more ergonomic ride.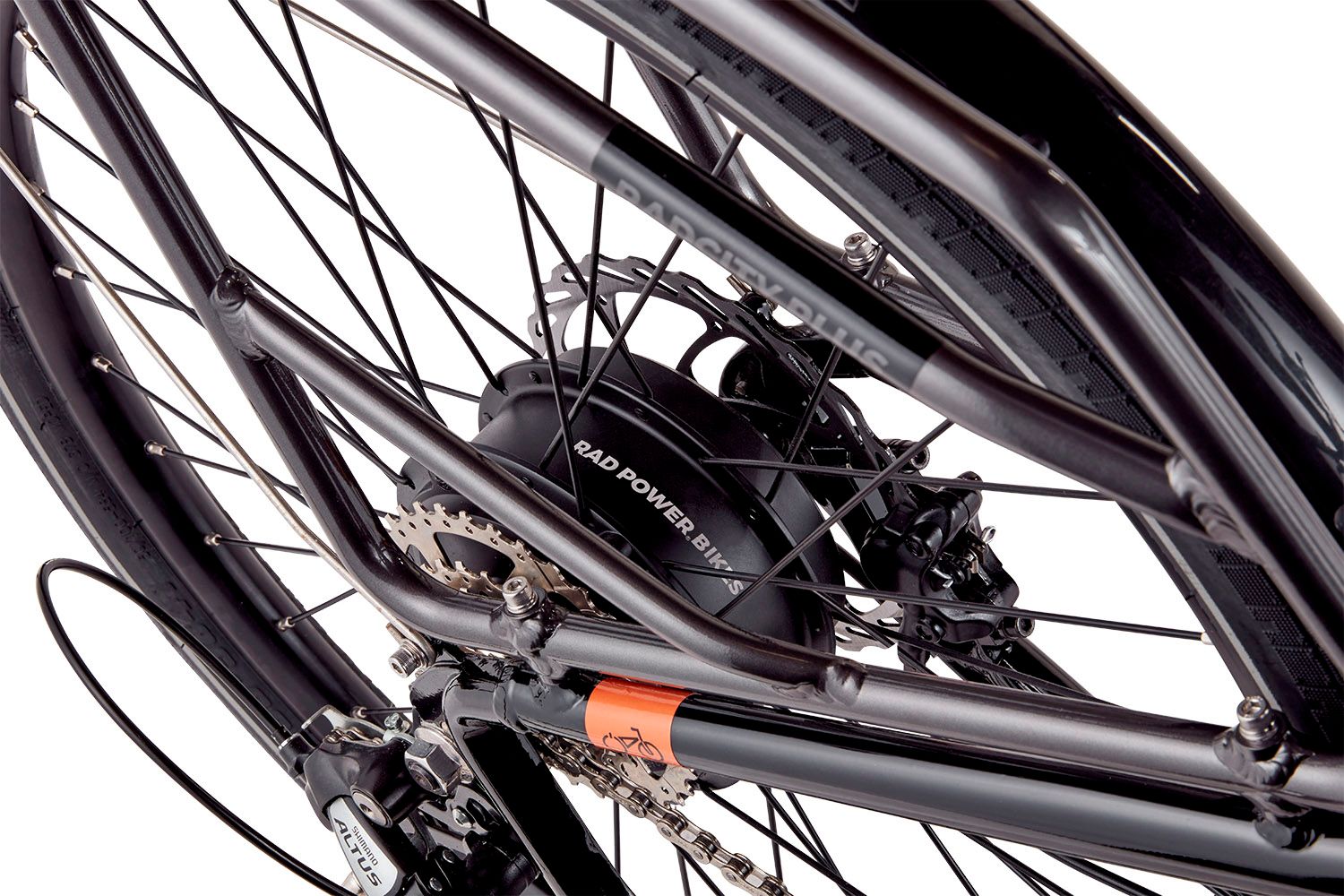 Climb Hills Faster
The custom 500W geared hub motor climbs hills 40% faster than the RadCity 4 electric commuter bike.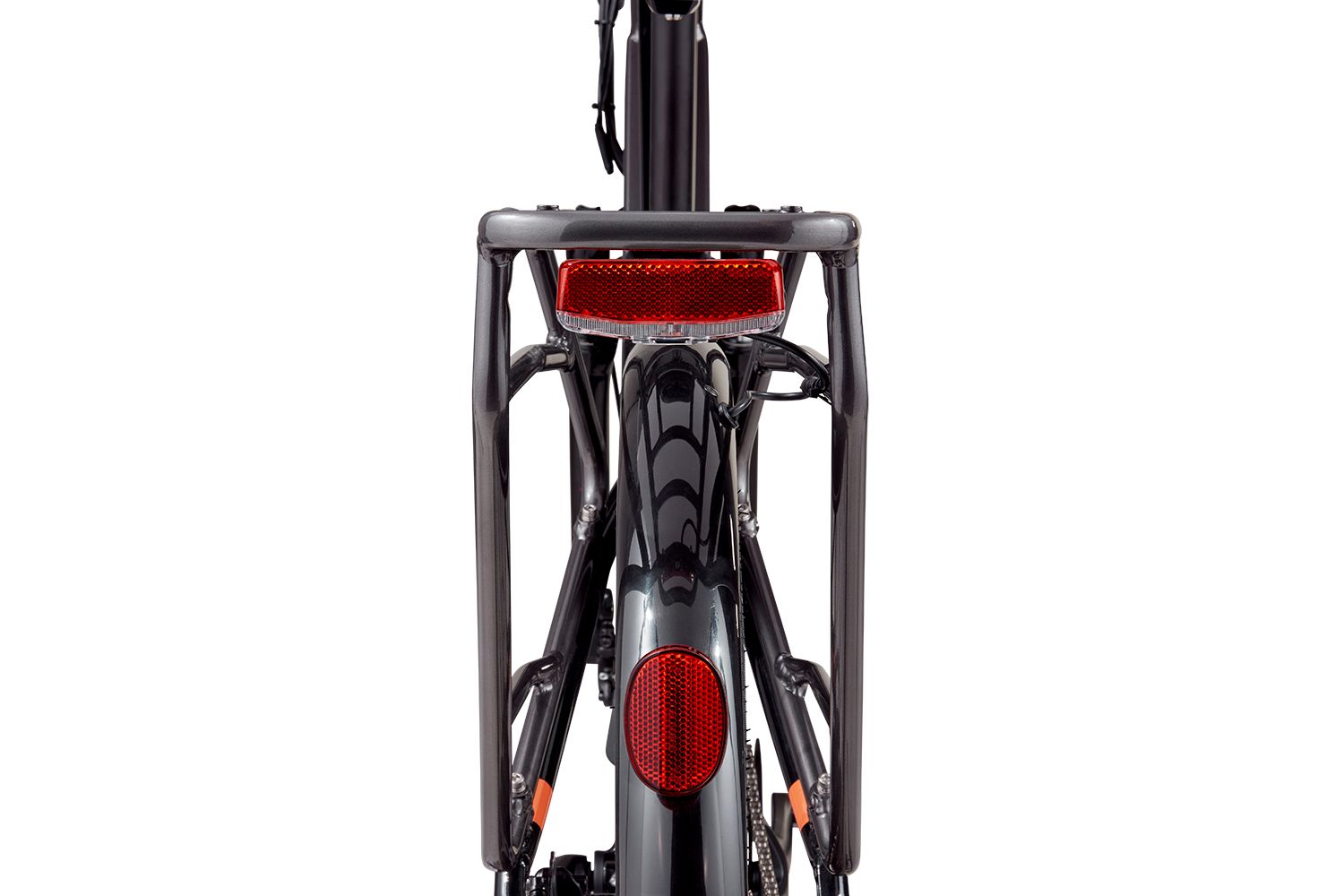 Rack It Up
With a 125 kg. (275 lb) payload capacity, you can haul cargo, groceries, or take the kids on a joyride.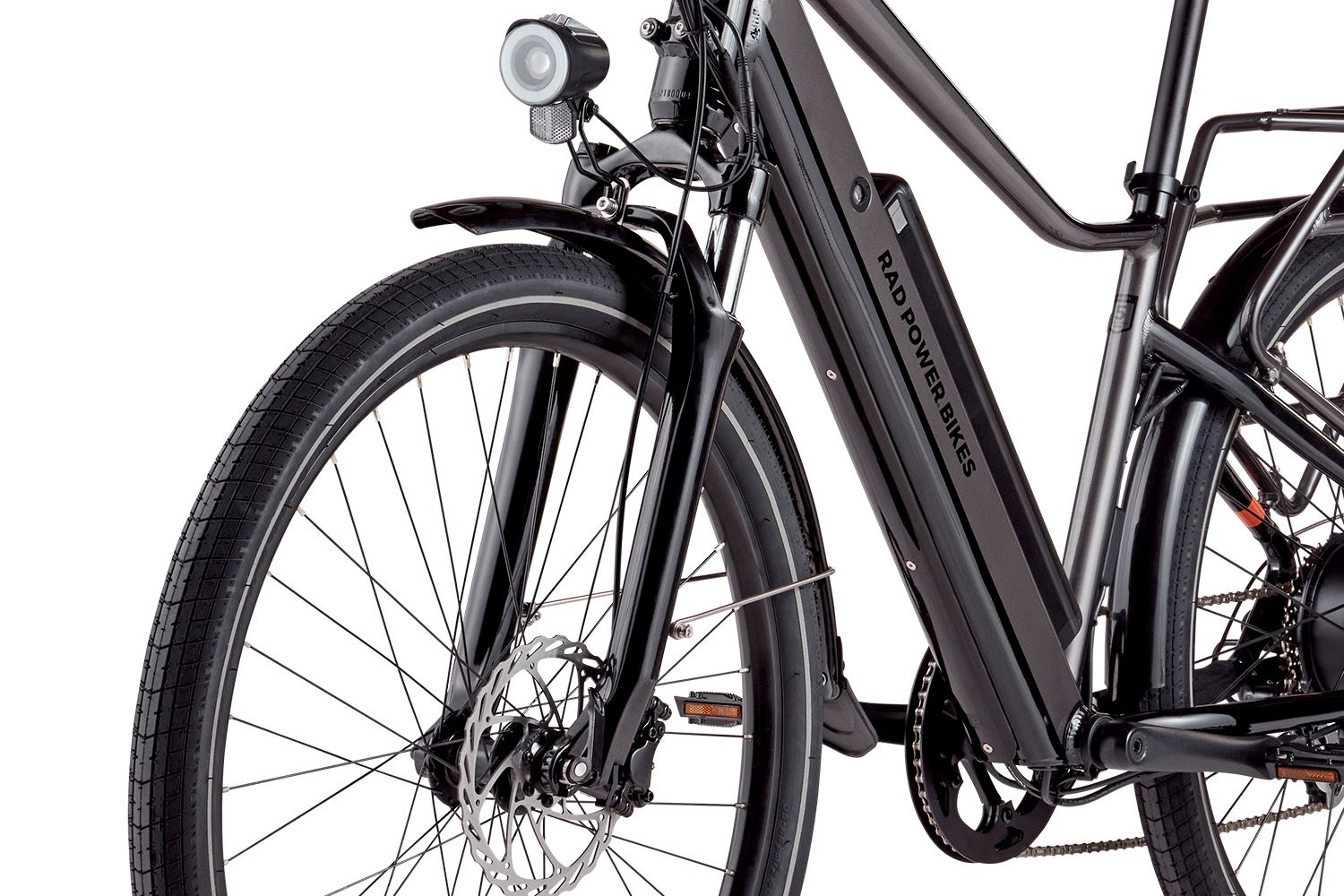 Agile Suspension
The shorter suspension is designed to let you enjoy more stable rides in urban settings.
Accessories For You
Customize Your Ride
You got your comfort, you got your utility. The style has been improved ... the range has been improved.
Technical Overview
Take an In-Depth Look at our Tech and Specs