Recycle your car, get $850 off an ebike
British Columbia's SCRAP-IT program offers huge incentives to ditch high-polluting vehicles for low carbon forms of transportation.
Purchase an ebike
You'll receive $100 off your purchase
Get $750
You'll receive a cheque in the mail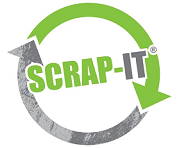 Have you ever wanted to trade your old gas guzzler for a new ebike? A program in British Columbia will give you $750 to do just that.
Under SCRAP-IT, qualified residents who purchase a new ebike and ditch their old cars are eligible for $750 cash back.
As if that's not Rad enough, SCRAP-IT participants will also receive a $100 discount off any one of our models!
Click here to see if you're qualified. Once approved, you will have 30 days to purchase your new ebike, scrap your vehicle, present a receipt from our retail location, and claim your incentive.
If you're placing an online order or just not sure where to start, give us a call at 877-299-9404 x3