Roll over image to zoom in
---
---
Expanded Shipping Window
You may have noticed that the shipping date for some models is currently listed as several months away.
While we understand that this is a long time to wait, we wanted to make sure that these bikes were available to purchase for any rider who had their heart set on a preferred model and wanted to secure theirs well in advance.
The dates listed are as accurate as possible, but please note that the entire manufacturing world is in the middle of a global supply chain challenge. As a result, there are some variables that are out of our control (like container shortages, port delays, and the Suez Canal incident).
We know how excited you are to get your new ebike and we are continually scaling up our operations to get it to you as soon as possible.
Assembly Difficulty
Anyone Can Do It
Leave It To The Pros
Requires some technical skill, we recommend our ebike assembly service so you're ready-to-ride
---
LET A PRO BUILD IT FOR YOU
Have Your Bike Built By a Professional.
To meet the needs of our busy riders, we offer on-demand ebike assembly, pickup and delivery. Rad electric bikes come mostly assembled in the box, however some ebike models are more difficult to assemble than others. The "Assembly Difficulty" indicator above can give you an idea of how difficult this bike is to assemble.
---
---
Best Commuting Electric Bike of 2021
Best Buy Award
RadCity 4
The Ultimate Electric Commuter Bike
Our iconic commuter bike is back in its Raddest version yet. New for this year, the RadCity 4 comes in a single, 18.5" frame size to fit a wider variety of riders. Its updated, swept-back handlebars are designed to keep you comfortable on longer rides, and it has mounts on its frame for an optional wheel lock.
The Commuter's Dream
The RadCity 4 lets you get across town like never before. You'll power over hills with ease, and you'll do it in style and comfort with a stock rear rack, fenders, and front suspension.
Technical Specifications
This is what makes the RadCity 4 the best in its class.
Puncture-Resistant Tires
Made from a layer of aramid and ceramic particles inside the tire under the tread, the Kenda K-Shield integrated tire liner is a line of defense designed to provide extra protection against punctures from thorns, glass, and other small materials. <i>*tires received may not include branding</i>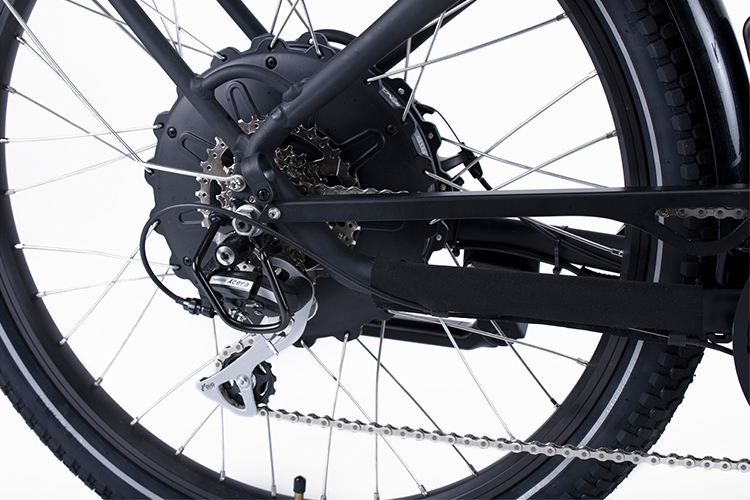 7-Speed, 11-34 Tooth Freewheel
A wider range of gearing at your disposal means more torque for treacherous uphill climbs and maintain pedal authority at top speed.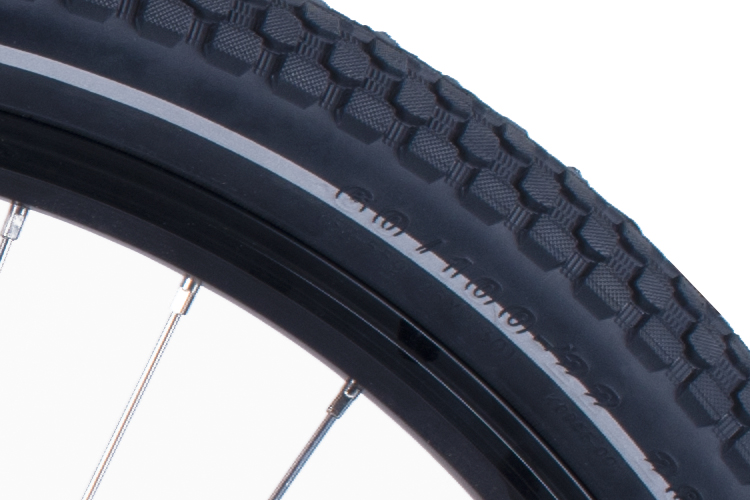 Reflective Sidewall Striping
Extremely durable and have a larger total reflective surface and better visibility than traditional spoke mounted reflectors.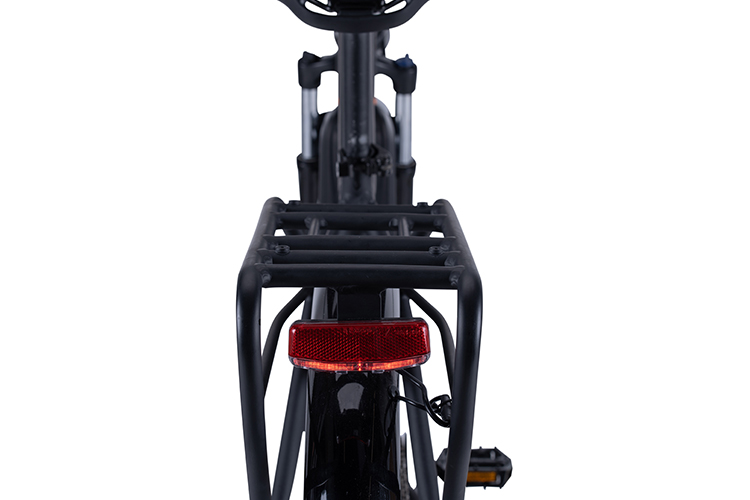 Integrated Brake Light
Powered using the main battery pack and features brake light functionality that is activated any time the brakes are applied.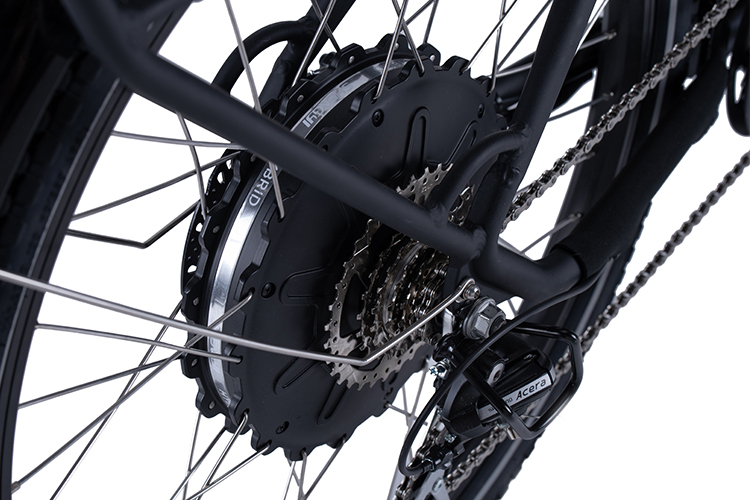 500W Shengyi Direct Drive Hub Motor
The direct drive hub motor provides smooth acceleration and features regenerative braking to help recharge the battery any time you engage the brake levers.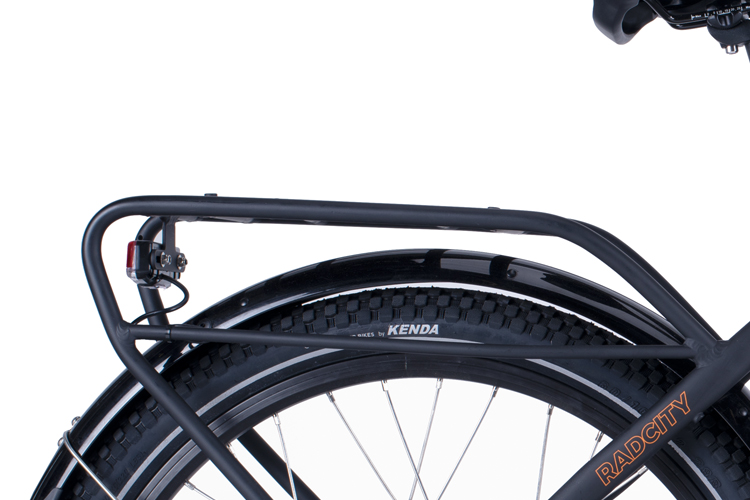 Integrated Rear Rack
Attach panniers, platforms, or baskets and let the bike carry your cargo. Or mount a Yepp Maxi child seat and bring your kids along for the ride.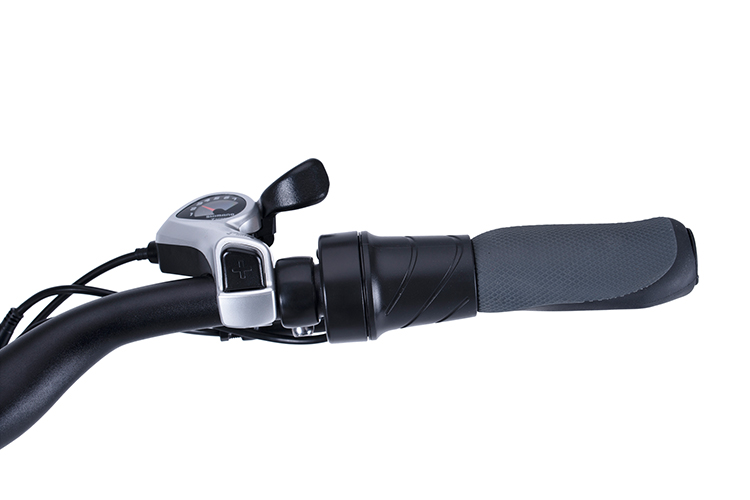 Twist Grip Throttle
500W of power on-demand.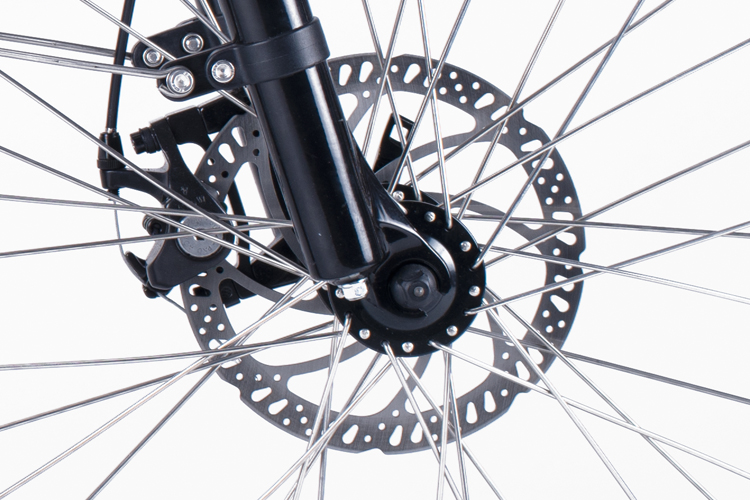 180 mm Mechanical Disc Brakes
Tektro Aries brakes provide you with strong stopping power, even in loose terrain.
Winner, Best Commuting Electric Bike of 2021
"It is no small wonder there are so many of these running around for both commuters and companies alike."