Roll over image to zoom in
---
---
Expanded Shipping Window
You may have noticed that the shipping date for some models is currently listed as several months away.
While we understand that this is a long time to wait, we wanted to make sure that these bikes were available to purchase for any rider who had their heart set on a preferred model and wanted to secure theirs well in advance.
The dates listed are as accurate as possible, but please note that the entire manufacturing world is in the middle of a global supply chain challenge. As a result, there are some variables that are out of our control (like container shortages, port delays, and the Suez Canal incident).
We know how excited you are to get your new ebike and we are continually scaling up our operations to get it to you as soon as possible.
Assembly Difficulty
Anyone Can Do It
Leave It To The Pros
Our riders say that this model is easy to assemble, our ebike assembly service will have you ready-to-ride
---
LET A PRO BUILD IT FOR YOU
Have Your Bike Built By a Professional.
To meet the needs of our busy riders, we offer on-demand ebike assembly, pickup and delivery. Rad electric bikes come mostly assembled in the box, however some ebike models are more difficult to assemble than others. The "Assembly Difficulty" indicator above can give you an idea of how difficult this bike is to assemble.
---
---
Best Affordable Electric Bike of 2021
"Gets the job done beautifully"
RadMission 1
Built for Riders on a Mission
The RadMission is a slick, stylish single-speed electric metro bike for city riders craving more excitement and utility than your average fixie -- and at a price of $1,199 CAD, it's available at our lowest price point. Don't let its simplicity fool you. With a 500W high-torque motor and up to 72+ km battery range, it's ready to handle any mission.
Available in High-Step and Mid-Step
The high-step frame offers a 31" standover height for riders between 5'7" - 6'4", while the mid-step frame has a 28" standover height for riders between 5'2" and 6'2".
Technical Specifications
This is what makes the RadMission 1 the best in its class.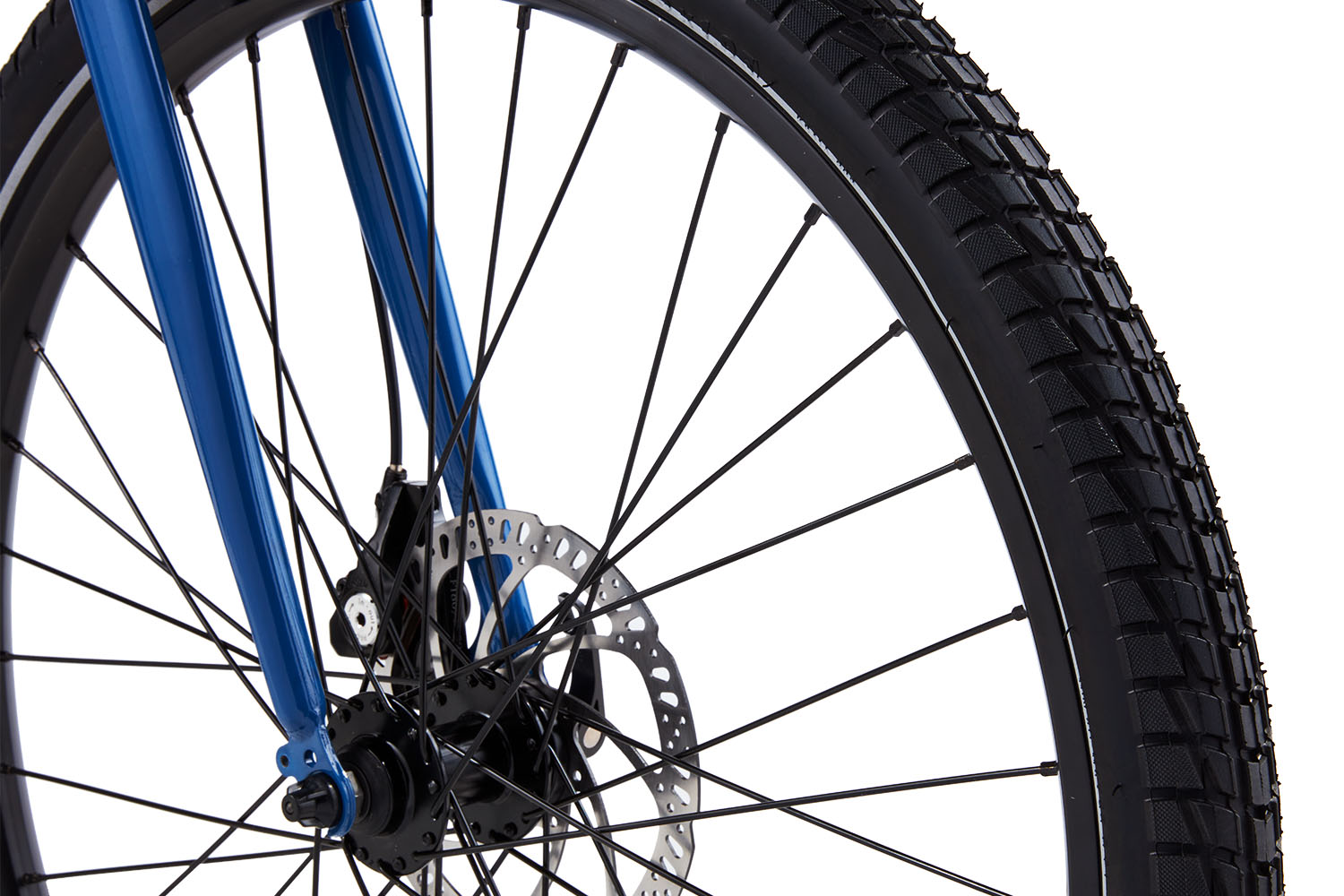 Narrow Tires, Double Aluminum Rims
27.5" x 1.95" Kenda Kontact tires with K-Shield puncture-resistant liners and reflective sidewalls. The tires are our narrowest yet, providing less rolling resistance and matching the reliable feel of a traditional commuter bike.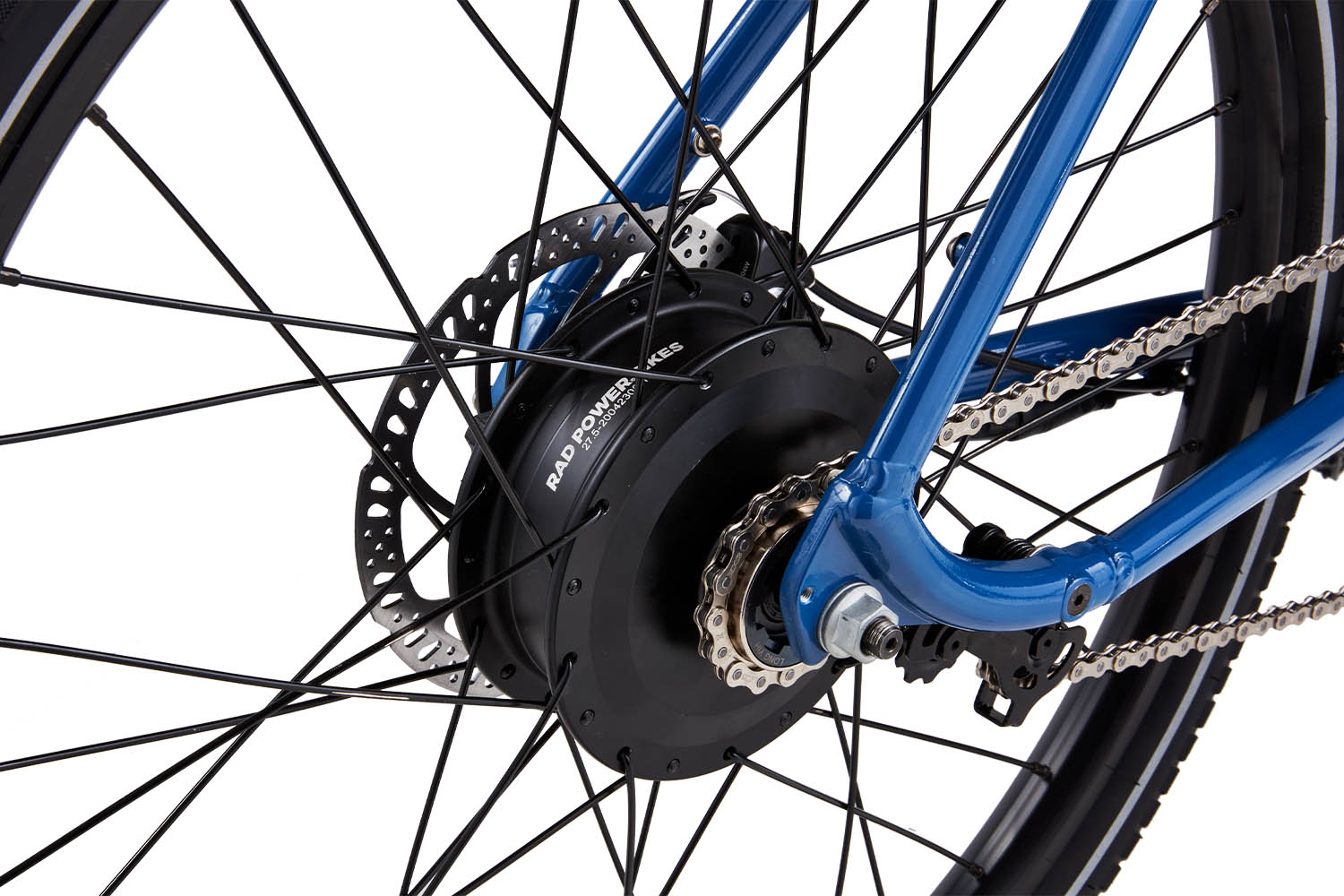 500W Geared Hub Motor
A powerful 500W motor provides 50 Nm of torque for a smooth, capable ride. Perfect for flattening your everyday hills.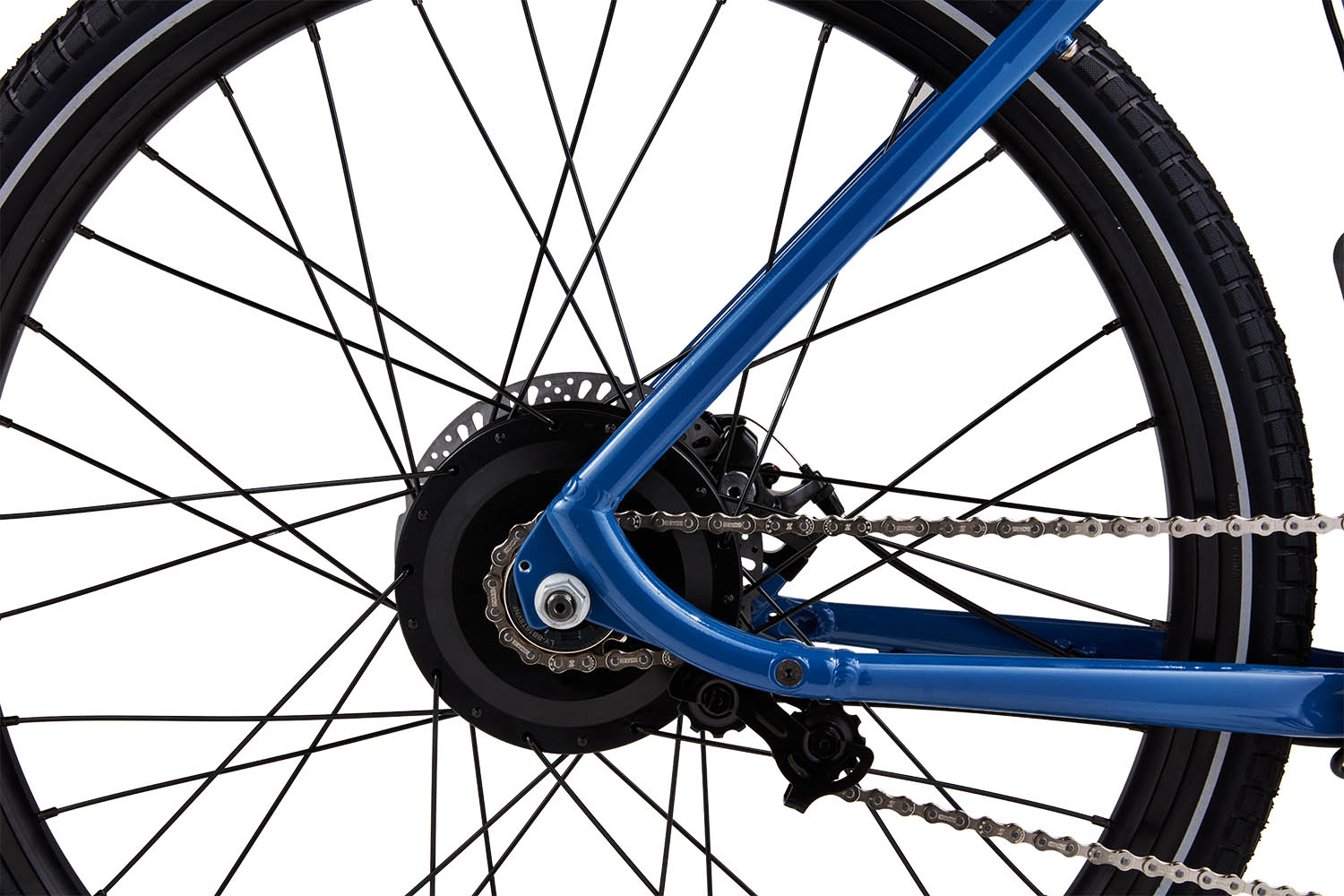 Single-Speed Drivetrain
The single-speed drivetrain promises easy riding and low maintenance. Ideal for last-minute trips across campus or zipping around town on an urban adventure.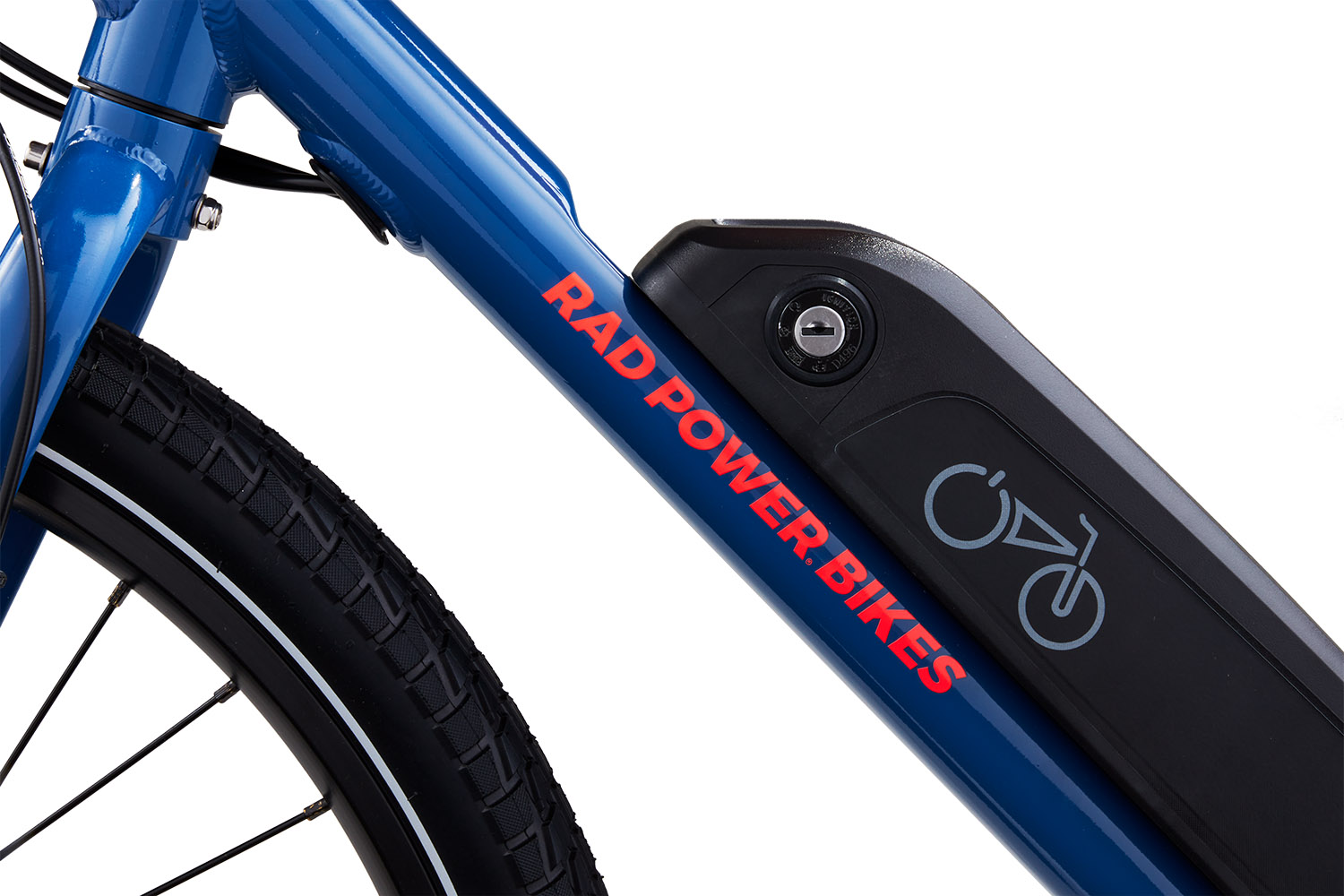 New, Innovative Battery Pack
Features a 504 Wh battery pack. At ~7 lb (~3 kg), it's lighter than our standard battery pack, but still offers the 25-45+ mile range (45 - 80+ km) our riders expect.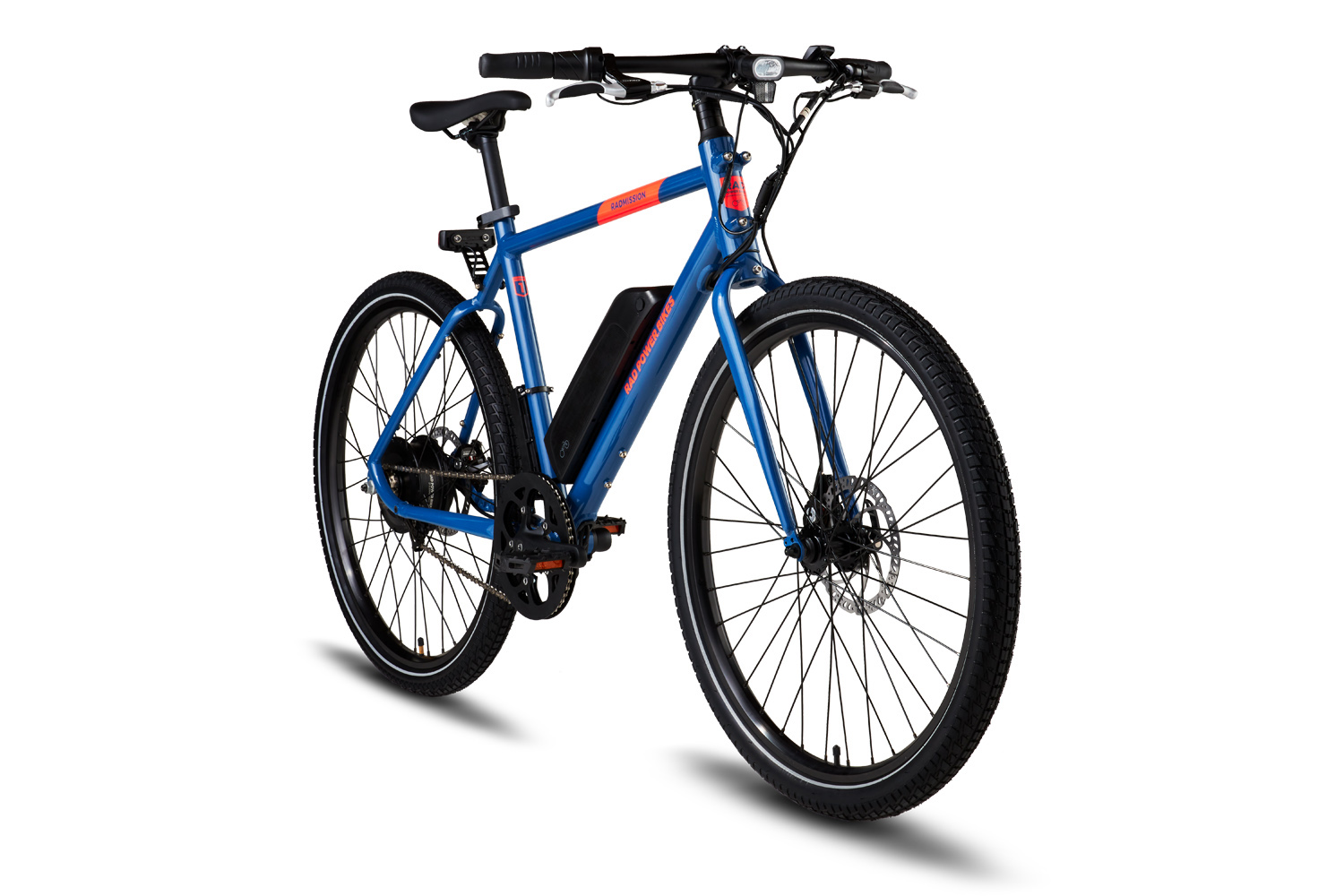 Lighter Weight
Live in a walk-up apartment? We got you. At under 50 lb (22 kg), the RadMission is roughly 30% lighter than any other bike in our line-up.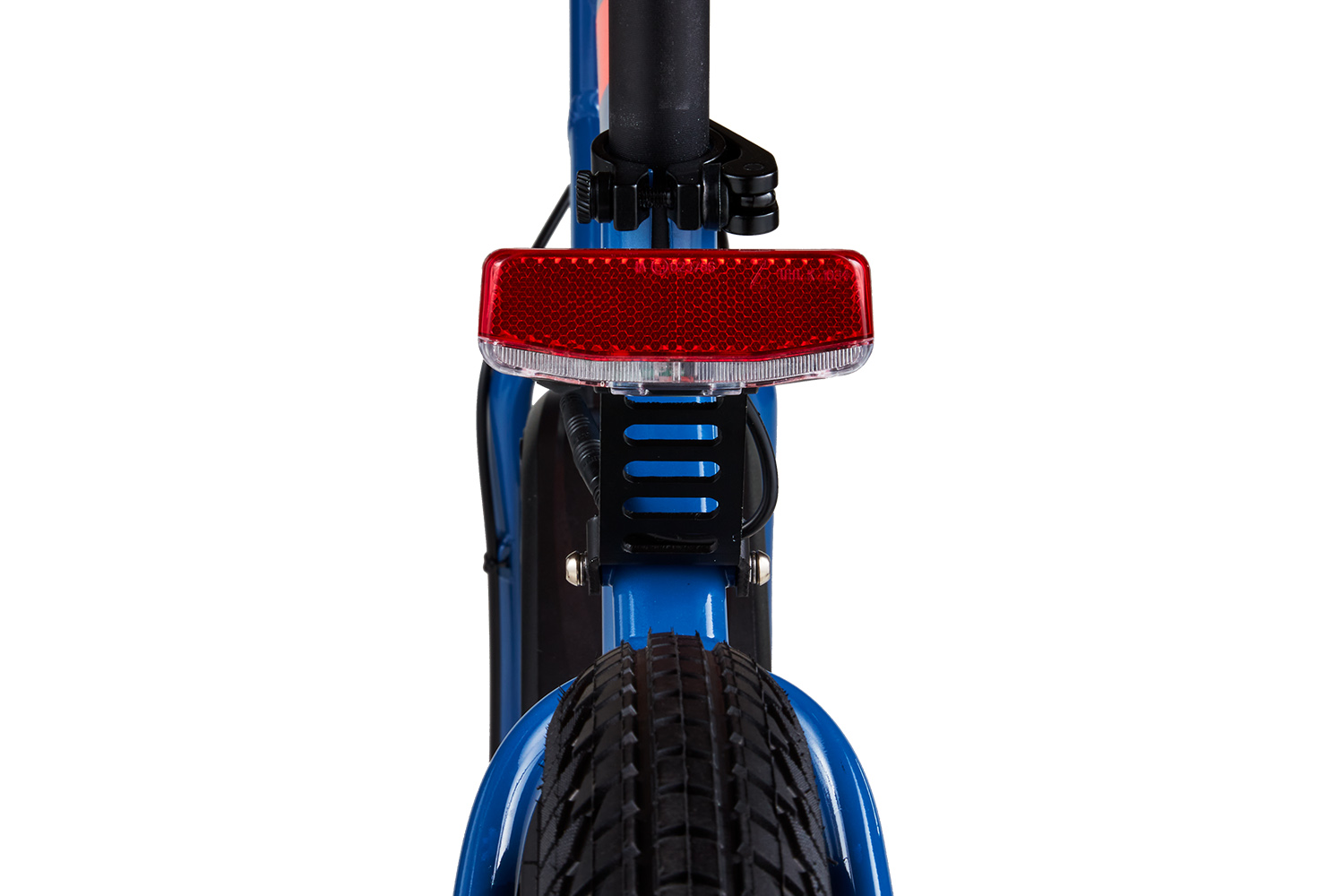 Integrated Brake Light
Powered using the main battery pack and features brake light functionality that is activated any time the brakes are applied.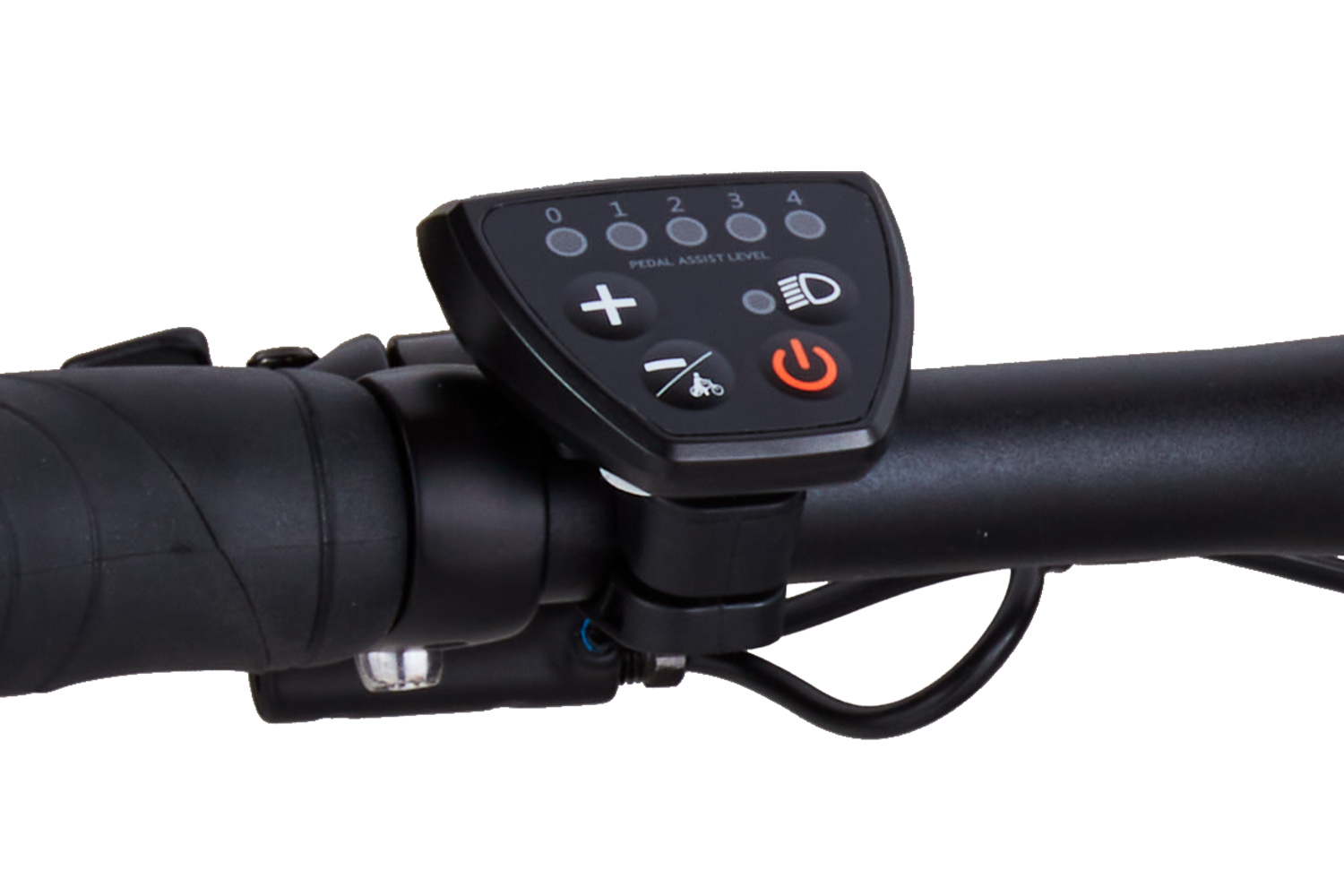 LED Control Panel
A straight-forward LED control panel means one click on and one click off, with additional buttons for lights and pedal assistance, and LEDs to indicate battery and assist levels.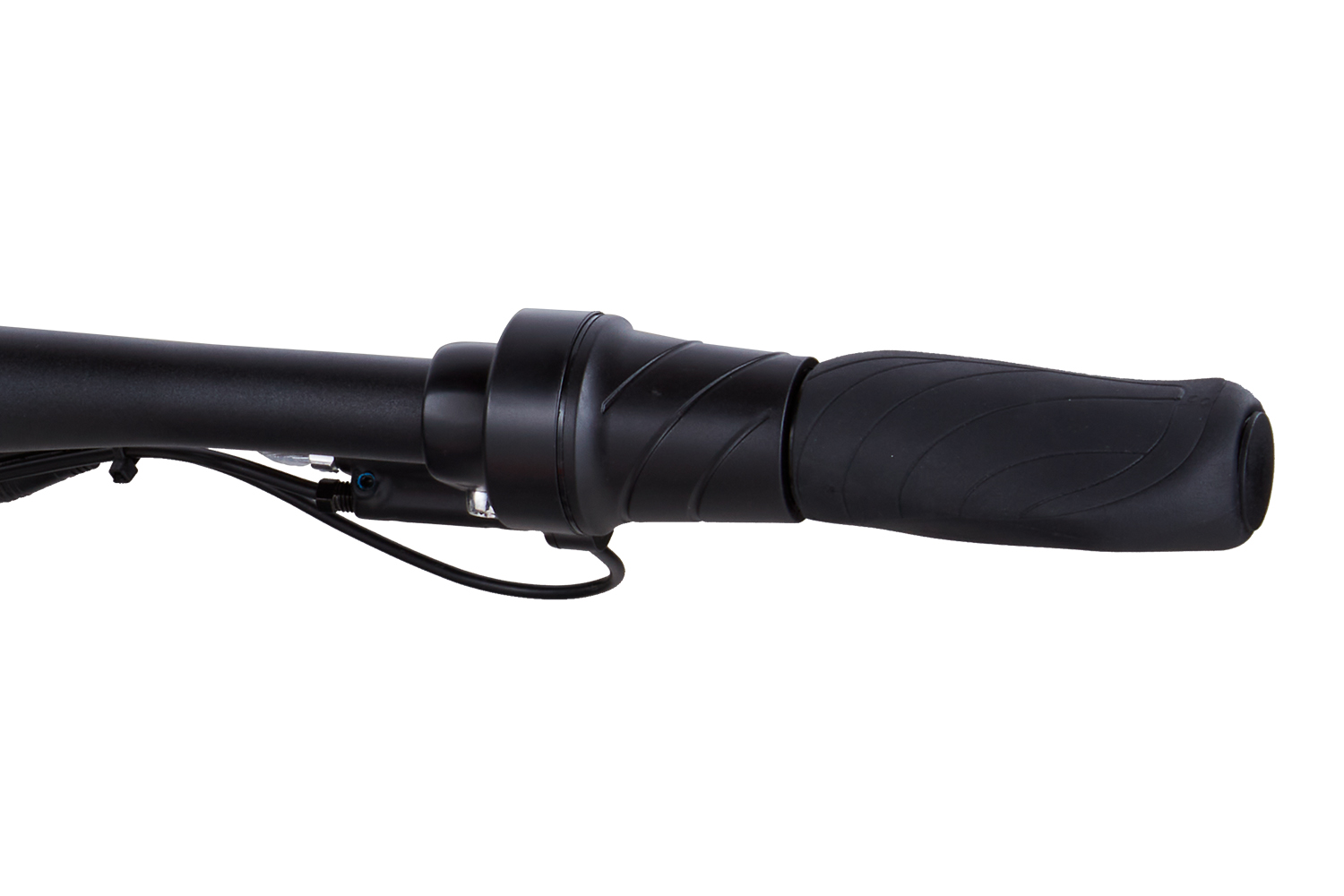 Twist Grip Throttle
500W of power on-demand allows you to only use the throttle when you don't want to pedal. Ideal for starting from a stop or giving you a little extra oompf on those hills.
Winner, Best Affordable Electric Bike of 2021
"It offers amazing features for the money... This is a game changer type of product that I believe will bring ebikes to many more people who could otherwise not afford or would simply skip out due to concerns about reliability."